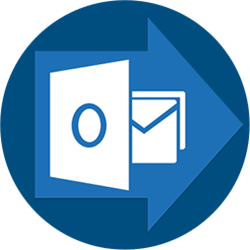 a powerful tool that helps users transfer emails and other items from the OST data files to standard PST storage files.
Sacramento, CA (PRWEB) June 05, 2014
Converter Toolbox, a company known for its deep expertise in data management and recovery technologies, unveils the latest and the most powerful version of OST to PST Converter Toolbox, a specialized solution intended for users of all skill levels looking for a reliable method of OST to PST transfer. The just released version of the program uses a completely new recovery engine to deliver excellent results in situations where most of its competitors completely fail. http://www.osttopstconverter.convertertoolbox.com/ost-to-pst-converter.html
OST to PST Converter Toolbox is a compact, fast and extremely intuitive OST to PST converter featuring an ultimately efficient data analysis core, a user-friendly UI and an ability to recover data from damaged OST files. The program has a broad target audience ranging from complete novices looking for a one-time email conversion opportunity to seasoned IT professionals who deal with OST to PST migrations on a regular basis. http://www.osttopstconverter.convertertoolbox.com/
The program uses a multi-step data conversion wizard to steadily guide the user through all stages of the conversion process and requires absolutely no experience with similar solutions, which makes it a perfect choice for anyone interested in fast and hassle-free email transfer. http://www.osttopstconverter.convertertoolbox.com/ost-to-pst-convertor.html
The software supports OST files of any size and version, and is fully compatible with all versions of Windows. The similarity of OST and PST file formats and the use of an all-new engine make the conversion process fast, reliable and accurate. This OST to PST converter is a perfect solution for one-time or regular OST data transfer and recovery, and the presence of a built-in data browser helps select specific items for processing.
"More and more of our products are migrated to the new data analysis engine, and we are happy to present yet another tool that has become a lot faster and better," noted Head of Technology at Converter Toolbox. "This OST to PST converter offers remarkably better speed and efficiency compared with its own predecessors and key competitors, and we have great expectations about its future. If you perform OST to PST conversion on a more or less regular basis, this is just what the doctor ordered for you!"
A free demo version of OST to PST Converter Toolbox is available for download from the official website of the company. http://www.convertertoolbox.com/