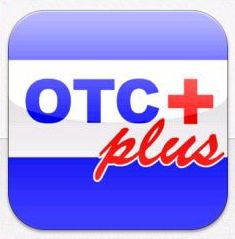 ...OTCplus empowers users to make the correct choices...
Rock Hill, SC (PRWEB) November 07, 2013
Until now, there was no way for the average person to know how to decide which OTC-Medication was best for their symptoms. This also represents a very dangerous situation for the consumer. All that is changed with the introduction of a most needed Mobile App called OTCplus, released by ACE Innovation Group. This Free Mobile App is available for both iPhone/iPad and Android platforms, and is already saving lives.
OTCplus empowers users to make the correct choices. This is a very dire type of "Buyer-Beware" situation, that until now was very much out of control. A consumer can go into a pharmacy, and emerge with a host of OTC-Medications that could cause permanent physical harm, or even death. Tylenol, also known as Acetominophin, is well known for causing deadly Kidney Damage, yet it still is available OTC for all to buy. The layman does not have enough knowledge about the proper usage of medications to know when, and when not, to combine medications. This is an accident waiting to happen.
ACE Innovation Group has loaded their Free App with a plethora of OTC-Medications and their accompanying data. All an OTCplus user has to do is enter their symptoms, and recommended OTC-Medications will appear. The FDA has issued warnings about giving certain OTC-Medications to children and toddlers. Elderly people are another group to which warnings have been issued. Too bad that the majority of the public doesn't even know that these warnings exist. This lifesaving Free Mobile App called OTCplus has been hailed by Drug Hazard Watch Groups as a viable solution to OTC-Medications being wrongfully used and given to family members.
OTCplus may also help reduce the problems caused by friend's recommendations. People with no knowledge of medicine should not be giving advice to anyone on which OTC-Medications to take. On its face value, this idea of "layman recommendations" is outrageous. How many people have been harmed by innocent, but ignorant, recommendations on medications from friends? There is no way to know, but there is no doubt about all of the reports of medical problems caused by the erroneous use of medications for mis-diagnosed symptoms.
The doctor behind this new App is Sandeep Grewal, M.D., and the developer of this new App was Myo Sandar Nwe, BE. Dr. Grewal is Board Certified in Internal Medicine. Dr. Grewal was given an Innovation in Healthcare Award 2013 by The Charlotte Business Journal, who also named him to the Top Forty under Forty List. Dr. Grewal has over 10 years of experience in medicine and technology, and is a Board Member of several reputable hospitals and technology companies. He is also well-known as a noted Author and Inventor.
For complete information on the new money-saving App, visit: The Lifesaving OTCplus Mobile App.
Media Contact:
ACE Innovation Group
Attn: Press
744 Arden Lane, #100
Rock Hill, SC 29732
(803-325-2236)