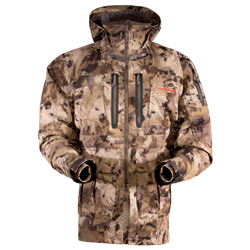 Diggs is passionate about supporting our hunters and outdoorsman with quality products and services.
Medford, Oregon (PRWEB) February 20, 2014
Diggs Outdoors, the Medford, Oregon outdoor and hunting online and retail store, has announced a major Sitka Gear sale on hunting apparel and accessories. Diggs Outdoors has a large inventory of base layers, jackets and vests, waterfowl apparel, packs, gloves, accessories and youth apparel from America's best hunting brand, Sitka Gear.
Diggs Outdoors online store offers a wide variety of hunting gear, hunting apparel and accessories to hunters around the globe. The retailer ships globally to Australia, Canada, Europe and Russia.
Sitka Gear products in the online hunting store are marked down for the annual springtime sale. The Sitka Gear approach to designing performance hunting apparel incorporates functional designs from technical performance fabrics and insulations, then combining them in various strategic combinations. Sitka systems withstand the exertion level, temperature, wind and precipitation in any hunting scenario.
More than 100 popular products are marked down online. A sample of the high-performance products available in the annual spring sale include:
Sitka Gear Alpine Ruck Pack - The Alpine Ruck is light and roomy. Ideal for the minimalist as a day hunter, scouting or overnight venture pack.
Sitka Gear Pantanal Waterproof Parka - Thrive during the nastiest duck days mother nature can muster wearing the Sitka Gear Pantanal Waterproof Parka.
Sitka Gear Jetstream Lite Vest - This vest is ideal for charging into trailheads with a lighter load and days in the backcountry when it's too warm for a lofted insulation solution. Wear this versatile piece as an insulation layer or as your outer barrier to the wind.
Sitka Gear Fanatic Insulated Bib - The Sitka Gear Fanatic Insulated Bib is a key item in the Sitka Forest line that is specifically and scientifically designed for the hardcore whitetail hunter.
"Diggs is passionate about supporting our hunters and outdoorsman with quality products and services. We are dedicated to 'redefining the hunting experience', both in our online and retail store and we are committed to providing the highest quality hunting apparel and accessories, at competitive prices, with the highest quality customer support," said Samuel Diggs, founder of the Diggs Outdoors Online Store.
About Diggs Outdoors: Diggs Outdoors mission is to offer only the highest quality hunting products combined with excellent customer service and extensive product knowledge on the brands carried by the online retailer. Passion and enthusiasm for spending time in the outdoors taught the founders of Diggs Outdoors the importance of equipping yourself with quality gear. Time in the outdoors should be enjoyable and not spent in uncomfortable gear. Diggs promises to only offer brands that install extreme confidence in hunters across the nation.