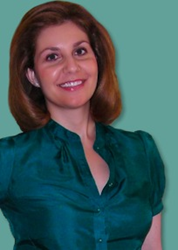 Cincinnati, OH (PRWEB) June 27, 2014
Summer is here, so let's get the party started! To help throw the best party ever, on a budget, Freebie Finding Mom shares lots of great DIY party ideas. Whether hosting a backyard barbecue or a fabulous kid's birthday bash, she provides suggestions on how to make any party the talk of the town without breaking the bank.
Gathering friends and family for a barbecue is a summer staple for many, but why not add a whopping dose of fun by playing outdoor party games? Incorporate a couple of the 25 awesome outdoor party games that Freebie Finding Mom put together to add hours of fun to the party. Games like lawn Twister, oversized Jenga, glow in the dark hopscotch, and a water piñata will make this summer party unforgettable.
For parents in search of fun yet frugal kid's birthday party ideas, Freebie Finding Mom provides the Ultimate Rainbow Party Ideas Guide that is loaded with the best rainbow party foods, decorations, and party favors. This guide proves that hosting a colorful bash on a budget is much easier than many may think. For instance, creatively arranging colorful fruits, veggies and drinks can serve dual purposes; they provide party refreshments and can also be part of the décor.
Lastly, if the summer party involves a princess theme, Freebie Finding Mom reminds parents not to go overboard with expensive party supplies. She advises parents to search Pinterest for a bounty of DIY princess party ideas to keep the costs low but still make their little girls' dreams come true. To help, Freebie Finding Mom offers up free printable princess party invitations.
By taking advantage of freebies such as printables for kids and incorporating inexpensive DIY ideas from Pinterest, any summer party can be fun and frugal. Use Freebie Finding Mom's assortment of articles to get the party started without breaking the bank!
Freebiefindingmom.com has been helping people save money and make savvy financial decisions since 2010. Kelli Bhattacharjee, the proprietor of the site, is a former investment professional with nearly ten years of experience. She has a passion for empowering others to better manage their money. She also contributes to savings.com and parade.com.