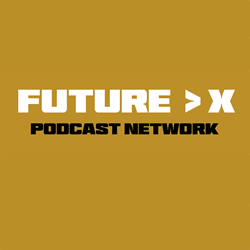 LOS ANGELES (PRWEB) July 18, 2019
"When the galaxy's most powerful corporation discovers the remains of a derelict ship in an unexplored star system, they send a group of washed up engineers and scientists with one objective: bring the ship back…at any cost. But, as they soon learn, some mysteries are better left buried. And some things lost should never be found."
That is the dramatic premise of Derelict, a new narrative podcast following a host of unlikely characters trying to unlock the frightening mysteries of an abandoned spaceship in the far reaches of space. It is the creation of J. Barton Mitchell, the popular science fiction author of the Conquered Earth series, which included the award winning Valley of Fires, and his newest novel The Razor, which was published by TOR Books in November.
Mitchell will be part of the Outlier Podcast Festival in Denver, CO, July 19-20, 2019.
Presented in partnership with Denver's House of Pod, the Outlier Podcast Festival in Denver features a keynote talk from Emilie Aries, founder of Bossed Up. The festival is sponsored by Libsyn, Heil Sound, Blubrry, Podchaser, and EX-IQ.
In addition to welcoming Derelict to its roster of shows, the FutureX Network last month welcomed The Haven Chronicles to the network. Written, directed, and created by Patrick Pierson, the show was the subject of a profile recently in Medium.
The Outlier Podcast Festival is a traveling national event held in major cities across the U.S. It provides outliers in the podcasting community an intimate opportunity to collaborate with both Indie talent and industry giants. Participants have the opportunity to bring questions to the experts during panel discussions, listen in during live podcasts, and join in a conversation with other media disrupters.
For tickets and festival registration: http://outliercs.com/
Learn more about the FutureX Podcast Network: http://futurex.fm