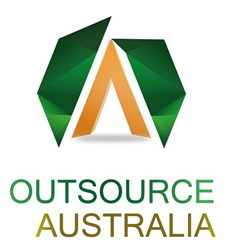 Networking is an incredibly important aspect of entrepreneurship
(PRWEB) January 21, 2016
Outsource Australia will be attending their 3rd Australian Sales Awards on 27th February 2016. Outsource Australia are particularly excited to attend the event after what has been a record-breaking year for the firm. Although the venue has not yet been announced, Outsource Australia say that the event promises to be bigger and better than any previous year, with more awards, more guest speakers and more attendees than ever before.
About Outsource Australia: http://www.outsourceaus.com/about-us/
Outsource Australia looks forward to the event every year, as it is a chance to understand more about what is going on throughout the whole country within the sales industry as opposed to just within their own business. The industry is always thriving and the awards are also a great chance to recognise the achievements made as well as learn from other successful industry professionals.
In addition to the exciting Sales Awards ceremony, Outsource Australia has also been invited to attend a cruise around Sydney Harbour along with several industry professionals. The firm are extremely eager to spend time networking with fellow business owners on this trip around the Harbour. "Many important figures from the sales industry will be on board the boat and this will be the perfect opportunity to make lasting connections and gain advice from these like-minded individuals," stated a spokesperson for Outsource Australia.
The firm believe that networking is an incredibly important aspect of entrepreneurship as it allows business owners to make valuable business connections as well as learn new skills, gain advice and seek out potential business partners or mentors. Outsource Australia therefore feel particularly honoured to have been invited to this vital networking opportunity.
Outsource Australia is an outsourced sales and marketing firm based in Melbourne. As an Australian-based successful sales company the firm have been selected to attend the Australian Sales Awards Ceremony. The firm works on behalf of their clients' brands in order to represent them - using personalised marketing campaigns - directly to consumers and potential prospects. This one-to-one interaction allows the firm to encourage long-lasting and personal business connections between brand and consumer. In turn, this often leads to increased customer acquisition, brand awareness and brand loyalty for the firm's clients. Outsource Australia guarantee a high return on investment through the nature of their personalised services, which allows them to represent clients with any budget in a way that puts them at no financial risk.