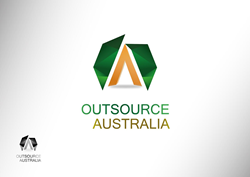 To refresh and refocus the firm joined other industry leaders from across the globe on a unique R&R business trip to the Dominican Republic.
Melbourne, Australia (PRWEB) November 27, 2015
Based in Melbourne, Outsource Australia is Australia's premier sales and event marketing provider, helping both national and international brands to increase their market visibility and form stronger connections with consumers. Through face to face marketing the firm meet with consumers on their clients' behalf, engaging with them and discussing their individual needs and brand expectations. The firm then uses this information to tailor unique customer experiences that ensure each customer goes away feeling valued and better connected to a brand which encourages greater brand loyalty. By taking a more personal approach to marketing and sales Outsource Australia are able to steer their clients to success through greater customer acquisition, retention, higher sales and an increased market presence.
About Outsource Australia: http://www.outsourceaus.com/about-us/
Due to the nature of the sales and marketing industry and the pace at which the industry is growing globally, Outsource Australia have worked incredibly hard throughout 2015 to keep up with the demand for their services.To refresh and refocus the firm joined other industry leaders from across the globe on a unique R&R business trip to the Dominican Republic.
Outsource Australia believe it is vital for all business owners, regardless of industry to take trips such as this to ensure they are performing at their peak. Time away from the business environment can offer business owners new perspectives and help them come up with more innovative ideas. Business owners also tend to work longer hours than most people, which can hamper productivity in the long-term as exhaustion and stress build up. A holiday could help a professional to return to work revitalised and refocused.
Outsource Australia's recent R&R saw them join global sales and marketing leaders at the Paradisus Resort in the Dominican Republic. The resort is located on the dreamy white sands of Bavaro Beach and provides guests with a truly unique and luxurious experience boasting a year round summer climate and stunning tropical gardens. The resort itself is home to all-inclusive accommodation, unlimited dining options, bars with premium brand beverages, entertainment and sports programs including access to Cocotal Golf & Country Club.
Whilst in the Dominican Republic Outsource Australia focused on strengthening their business relationships with the other attendees and made the most of the unique networking opportunities on offer. The firm are confident that time away from the office in a relaxed setting has given them the boost they need to continue to thrive and maintain their position as market leaders in Australia for outsourced sales and marketing services.