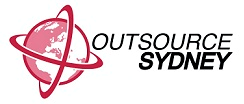 The event was centred on the spirit of entrepreneurship in the outsourced sales industry.
Sydney (PRWEB) July 03, 2014
Timeline of the event:
9:00 – The event check-in began.
11:00 – The awards ceremony commenced.
13:45 – Lunch Break.
14:30 – The awards ceremony resumed.
18:00 – The awards ceremony concluded.
18:00-20:00 – A cash bar reception was held in the Kimmel Center's plaza.
The ceremony was organised so that guests would have a fantastic day that included international guest speakers and the presentation of over 200 awards. Over 2500 attendees came from around the globe to attend this prestigious event, making it one of the largest awards ceremonies within the sales and marketing industry.
The event was centred on the spirit of entrepreneurship in the outsourced sales industry and awards were given out in the following categories:

Rising Star Awards
Top Performance Sales Awards
Outstanding Achievement Awards
20/20 Awards
50/50 Awards
Most Improved Business Owner of the Year
Start-up Owner of the Year
Business Owner of the Year
Come-back Business of the Year
Those businesses presented with awards in these categories are thought to be the 'ones to watch' for next year's awards ceremonies.
Outsource Sydney is a direct marketing company located in Sydney that focus on providing an event marketing service. Their mission is to provide high impact, professional marketing solutions for their clients. They are evolving to provide efficient and effective marketing campaigns on a local, national and international basis. They specialise in creating personalised, quality results between clients and their consumers through face-to-face acquisitions and advertising. They use expert and actionable methods to guarantee their clients the best results, quality brand awareness and long lasting customer relationships. Outsource Sydney make their event campaigns specific and tailored to each client's needs but most importantly put their clients' brands out to as many people as possible. Using direct marketing and connecting with customers on a one-to-one basis they can create more brand awareness compared to many traditional forms of advertising. Their excellent customer engagement helps to deliver a great, personalised service resulting in a 100% return on investment and long term customer relationships.
Outsource Sydney's Managing Director, Helen Poutakidis, spent two days in New York City attending various business meetings and then spent three days in Philadelphia, one of which was spent at the sales awards ceremony, before travelling back to business in Sydney.