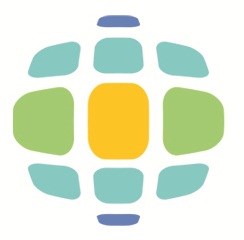 We provide premier transcription services for corporates and enterprises at affordable rates - Back Office Pro
(PRWEB) August 28, 2013
Back Office Pro who have long specialized in handling the outsourcing of businesses' back-end process in an efficient and professional manner, are now looking to become the first choice for anyone sourcing low cost and accurate transcription services. The firm has launched a new 10% discount scheme on transcription to help it further establish itself as a leading provider of transcriptions to businesses large and small. The discount places professional transcription within reach of even the most stretched of budgets and is expected to be a welcome strategic tool for enterprising business leaders who need to keep a reliable track of company affairs.
Back Office Pro's range of transcription services are tailored to the varied needs of their customers, with specialized transcriptions offered to law firms, insurance companies and corporate executives who need to log meetings and phone calls. The company offers the useful option to have transcriptions time-stamped, making recollecting a meeting or lawsuit exactly as it happened a breeze. What's more, there is also a flexible pricing plan for business owners. If paying on a by-project basis is time-consuming and expensive, Back Office Pro can hire out their skilled staff on a monthly basis, answering the call of business owners who might be in need a full-time outsourced employee for a period in which a heavy workload is predicted. This allows them to rest easy in the knowledge that any transcriptions needed during this time will be produced by a professional, who can stay as long as required.
BackOfficePro has been at the forefront of 'outsource' business services for nearly a decade now, and their latest discount displays the company's ongoing commitment to providing exceptional service at the lowest prices possible. With all of BackOfficePro's staff professionally trained to handle particular aspects of running a business, offshore outsourcing has never been more essential for a maximally productive company. A business need no longer lower staff morale by requesting internal employees to perform tasks they do not enjoy, and can instead delegate necessary time-consuming tasks to outsourced specialists, thereby contributing to a maximally efficient workforce. Of further benefit is the fact that business owners don't have to invest in unnecessary permanent employees or begin sourcing domestic employees at higher costs, saving money which translates to further profits.
In addition to its competitive business strategy, BackOfficePro also caters to individuals in need of its speedy services, such as freelance journalists in need of interview logging. The versatility of services that has built the company such a strong reputation are reflected in the various types of transcriptions offered, with video, audio, medical and legal specifications all catered for amongst others. Customer feedback has been strong, with clients commenting on the 'excellent time-lining of work', and saying they would recommend its service to others without hesitance.
With BackOfficePro's growing reputation for quality services and on-going attention to customer's needs, the choice of transcription provider for professionals has surely been made a trivial matter with this latest announcement.
To find out more and to get a transcription quote visit: http://www.BackOfficePro.com.
About BackOfficePro: Back Office Pro is part of the Flatworld Solutions web network, offering high-quality back office outsourcing services to international corporate clients over much of the last decade. Back Office Pro has a dedicated team with experience in film and video editing, illustration and artwork, engineering assistance, medical and scientific research, media analysis and research, research and analytics, data management, photo editing and transcription.