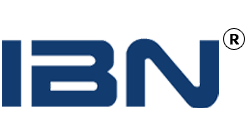 "IBN has been able to offer better productivity without any compromise on quality due to its experienced and dedicated team."
Wilmington, Delaware (PRWEB) May 28, 2015
In today's worldwide competitive business environment, many companies that offer products or services have opted for the outsourcing route. This is a cost effective strategy where even the most basic functions are outsourced to a more competitive specialist in a specific business area. This eliminates the need for employment with permanent salary and perks. Further reducing the cost of providing expensive office space and equipment is eliminated.
The rapid growth of offshoring and outsourcing has transformed the way businesses are managing their operations globally. Outsourcing has the potential to transfer risk and management. Today outsourcing is increasingly used as a means of both reducing costs and achieving strategic aims.
For companies that are looking to outsource work have to give a serious consideration as an erroneous decision can incur more losses than the benefits expected.
IBN Technology has been providing value-added outsourcing solutions in finance and accounting sector. Clients of IBN, have often times stated that outsourcing has helped them save resources such as time and money up to 30% to 60% than hiring staff in house. Since last 17 years, IBN has been catering clients in US & UK with a commitment to deliver accurate, cost -effective and timely services to clients in multiple industries.
However with the advantages of outsourcing, there are other serious issues that a company must take into account.
When it comes to outsourcing services, it tends to create an amount of uncertainty among the employees. Their future retention may be at stake and this can affect the productivity of the company. It is critical that employees feel secure and complete retention of their services plays an integral part.
Another serious pitfall is that upstart outsourcing companies can build a formidable reputation riding piggyback by supplying to a reputed brand. Besides, they can use the design and technology provided to create competitive leverage.
Financial and Accounting Outsourcing services offered by IBN Technologies is well acquainted by companies in the world. Being an ISO 9001:2008 certified company with industrial expertise and a larger volume of work in the field makes it possible for IBN to launch competitive pricing packages to their clients.
Download Brochure: http://www.ibntech.com/book-keeping.html
Major companies in US & UK now outsource all their requirements in the telecom and the tax related issues as well as other business processes such as accounts payable and receivable, payroll processing to IBN Technologies. The company has now expanded its client base to Middle East and Africa.
Related Services: http://www.ibntech.com/finance-and-accounting-services.html
It is known that there are countries, mostly in SE Asia, that provide state of the art services at one-third the cost. As a consequence, most of their services outsourced do not meet clients expectation. IBN has been able to offer better productivity without any compromise on quality due to its experienced and dedicated team.
The IBN Team provides round the clock support that is required to maintain the continuous flow of work keeping in mind established standards of the industry.
About Us
IBN Technologies
IBN Technologies Limited is an outsourcing service provider with a customer base covering the USA, UK, Middle East and India. IBN has a State of the Art Global Delivery Centre in Pune, India. IBN processes are ISO 9001:2008 quality certified. In 15 years of operation IBN has evolved as leading IT & BPO outsourcing service provider in BFSI, Travel, Retail Chains & Online Business.
Contact
Rahul Sancheti
IBN Technologies (US) LLC
108 West 13th Street,
Wilmington, Delaware 19801
Phone: +1-844-644-8440
Email: sales(at)ibntech(dot)com
Connect with Us on LinkedIn: https://www.linkedin.com/company/ibn-technologies-limited?trk=top_nav_home