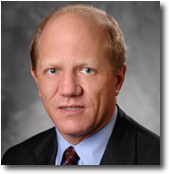 St. Louis, MO (PRWEB) November 10, 2015
In a national talcum powder lawsuit currently underway in St. Louis, leading ovarian cancer experts Drs. John Godleski, MD and Daniel Cramer, MD have been summoned to give depositions, according to the most recent court documents.*
This talcum powder lawsuit is one of the largest in the nation currently underway in which plaintiffs allege they developed ovarian cancer as a result of using talcum powder for perineal dusting, according to court documents. The plaintiffs include more than fifty women from around the country who are being represented by the Onder Law Firm. The defendants include Johnson & Johnson (the producer of the talcum powder products in question, which include Johnson's Baby Powder and Shower-to-Shower), Imerys Talc America (a talc mining company), and Walgreens (a talcum powder retailer), according to court documents.
The plaintiffs involved in the case, who include women who have suffered from ovarian cancer and family members of women who have died of ovarian cancer, say they or their family members would not have used talcum powder had they been aware of the alleged connection between talcum powder and ovarian cancer, according to court documents.
The two doctors who have been summoned to give depositions have both concluded that the use of talcum powder for feminine hygiene can allegedly increase a woman's risk of ovarian cancer, according to court documents. Together, Dr. Cramer and Dr. Godleski published a study entitled, "Presence of talc in pelvic lymph nodes of a woman with ovarian cancer and long-term genital exposure to cosmetic talc" in the Journal of Obstetrics and Gynecology in August of 2007, according to court documents.
On his Harvard Medical School physician profile page, Cramer cites "cosmetic talc powder use" as one of "three events which increase risk for ovarian cancer".** Talc particles allegedly "increase risk for ovarian cancer that are associated with chronic inflammation affecting the lower or upper genital tract".*** Cramer also was involved in the first talcum powder lawsuit to find a link between ovarian cancer and talc use, which according to court documents concluded in South Dakota in 2013 in the favor of the plaintiff, Deane Berg.**** The St. Louis talcum powder case is set for trial on Monday, February 1, 2016 at 9 AM, according to official court records.
The talcum powder lawyers at the Onder Law Firm are accepting inquiries and providing no-cost talcum powder lawsuit consultations to persons around the United States through their Talcum Powder Cancer Lawsuit Center website. These attorneys are investigating inquiries for possible baby powder lawsuits. The Onder Law Firm has won major settlements for clients in the areas of drug and medical device recalls, as well as product and family safety. The firm is nationally-renowned for its work on window blind strangulation, and has notable expertise in fighting on behalf of individuals against powerful corporations. Women and family members of women who have been diagnosed with ovarian cancer and have used baby powder are eligible for a free evaluation with a talcum powder attorney, and may contact the firm through its website.
The Onder Law Firm also welcomes baby powder lawsuit inquiries from other law firms, either to handle these inquiries or work as co-counsel.
About The Onder Law Firm
Onder, Shelton, O'Leary & Peterson, LLC is a St. Louis based personal injury law firm handling serious injury and death claims across the country. Its mission is the pursuit of justice, no matter how complex the case or strenuous the effort. Onder, Shelton, O'Leary & Peterson has represented clients throughout the United States, and other firms throughout the nation often seek its experience and expertise on complex litigation. It is a recognized leader in products liability cases such as window blind cord strangulation and pharmaceutical litigation. The Onder Law Firm's talcum powder cancer lawyers provide information to the public at TalcumPowderCancerLawsuitCenter.com.
*Tiffany Hogans et al v Johnson and Johnson et al, Case No. 1422-Cc09012-01 - City of St. Louis Circuit Court
**http://www.dfhcc.harvard.edu/insider/member-detail/member/daniel-w-cramer-md-scd/
***jnci.oxfordjournals.org/content/91/17/1459.full, "Possible Role of Ovarian Epithelial Inflammation in Ovarian Cancer", Journal of the National Cancer Institute (1999) 91 (17): 1459-1467.
**** Berg v. Johnson & Johnson et al., Case No. 4:09-cv-04179 - U.S. District Court for the District of South Dakota