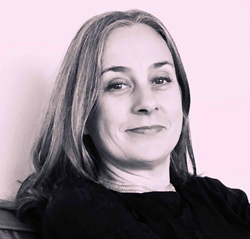 "The insights industry is experiencing rapid change, OvationMR knowledge leadership and people provide a beacon for companies looking for solutions to questions challenging businesses today" Michel Jones - GM/People Leader, OvationMR
NEW YORK (PRWEB) October 03, 2018
OvationMR is entering its second year of operations and within the time has quickly established itself as an industry leader offering global online research services in the area of:

Online Global B2B Audience Sampling
Online Global Consumer Audience Sampling
Online Research Support Services
The team is growing to support our clients and we have identified the need to expand and align our team. Effective immediately, we are pleased to announce that Michel Jones will be joining the leadership team as General Manager and People Leader. She will be leading the next phase of growth for our organization through ensuring the alignment of people and knowledge to our clients needs.
"I am thrilled to have Ms Jones joining us here at OvationMR - she brings a wealth of experience in establishing and growing business and is particularly adept and ensuring that we have the right talent and culture to retain our competitive advantage" Jim Whaley CEO/OvationMR
Michel will generate the next phase of growth through:

People practices, which create opportunities while developing our people
Aligning people with our business requirements
Creating an organization which services clients through deep knowledge and experience as well as pace and confidence
"The insights industry is experiencing rapid change, OvationMR knowledge leadership and people provide a beacon for companies looking for solutions to questions challenging businesses today" Michel Jones - GM/People Leader, OvationMR
OvationMR will continue to solidify it's role as a leader in the Online Research Audience Sampling and Services Industry with this new appointment as we seek to grow, not only through technological advancement but through what truly separates us from the pack - our people.