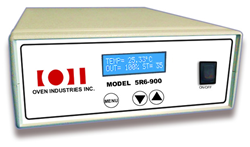 REACH requirements are government standards in the industry
Mechanicsburg, Pa (PRWEB) August 21, 2013
Oven Industries, Inc. is pleased to announce its continued compliance with REACH requirements. REACH is the Regulation on Registration, Evaluation, Authorization and Restriction of Chemicals. The company's close focus on maintaining compliance and regulating certain chemicals, is a testament to its commitment to safety.
REACH compliance helps to protect human health and mitigate environmental risks that could be associated with certain chemicals. Manufacturers and importers of specific chemicals are required to identify and successfully manage risks linked to the substances.
Under compliance, the agency checks that the business complies with the regulations and continues to evaluate them.
Rose Wescott, vice president of finance and administration at Oven Industries said REACH requirements are government standards in the industry. After being certified for three years, the company gets audited each year. As high-quality compliance requirements, REACH restricts certain chemicals and creates higher obligations for companies.
Oven Industries, Inc. is also RoHS compliant, Wescott said, meaning that it does not permit any products to be sold that contain lead. RoHS requirements work to also reduce exposure to hazardous chemicals and substances.
For more information about the company's commitment to ensuring safety, visit http://www.ovenind.com.
Oven Industries, Inc., was founded in 1964 and specializes the development of custom industrial temperature controllers and sensors. With a superior design engineering staff and complete production facilities, the company has become a leading temperature sensor manufacturer.
Media Contact
Rose Wescott
717-766-07212
r.wescott(at)ovenind(dot)com