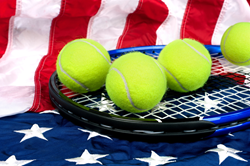 Partnering up with Jim Courier Tennis allows us to now offer a full package of services. We can help High School students be recruited by college coaches and help the same students find a career incorporating their degree and their passion for a sport
New York, New York (PRWEB) September 23, 2014
OverBoarder LLC has started a collaboration with Jim Courier Tennis LLC providing athletes from a variety of sports a chance to use their sports abilities for their post-athletic life. Together with Jim Courier, the former World Number 1 in tennis and current Davis Cup Captain of Team USA, they will help athletes find a job in the sports industry by connecting them with worldwide high-end resorts in need of managers or teaching pros.
OverBoarder LLC is the number 1 recruiting agency for student-athletes. OverBoarder's mission is to help navigate college applicants through the complex recruiting path, giving them exposure and assisting in the admission process.
OverBoarder strives to place talented young candidates in American athletic programs and universities. "It gives the student-athletes the distinct opportunity to combine university level education with competition in one rich experience," says Dennis Mertens, one of the founders of OverBoarder. "We use our academic and athletic expertise to connect young adults with athletic scholarships, Overboarder helping athletes reach goals that go beyond athletics. Partnering up with Jim Courier Tennis allows us to now offer a full package of services. We can help High School students be recruited by college coaches and also help the same students find a career incorporating their degree and their passion for a sport after graduating from college a few years later."
Young athletes who have shown talent in the areas of sports such as tennis, golf, field hockey, basketball, soccer, football, swimming, and track and field are eligible to receive assistance from Overboarder. The organization works with each athlete individually to match them with a university and scholarship that fits their needs.