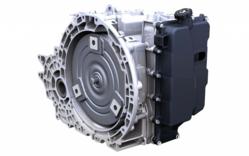 These Ford units can be purchased for a lower price under the new pricing terms.
Santa Fe, New Mexico (PRWEB) July 07, 2013
The automatic transmission development by automakers has helped improve the shifting in cars, trucks and SUVs since the 1980s. The use of AOD is now standard on most vehicles as an option to manual transmissions. The Got Transmissions company retails preowned gearboxes and is now discounting its overdrive transmission used inventory for online sales at http://www.gottransmissions.com/blog/ford-transmissions/ford-5r44e-transmission-sale.
These Ford units can be purchased for a lower price under the new pricing terms. The automatic inventory can be searched on the company website. Separate pages for the majority of inventory that is for sale in the Ford types can be researched prior to completing a price quote request or purchase.
Pricing terms that are now established for Internet sales are scheduled to stay in place for this year and will be reviewed at the beginning of next year.
"Automatic overdrive helps provide smoother shifting," a transmission specialist from the GotTransmissions.com company said. The cost differences between a new unit and a preowned one can be significant enough for some buyers to purchase without researching interior and exterior quality first. Internal wear and excessive mileage could deteriorate a gearbox at a faster pace compared with one that has been serviced and certified preowned.
The Ford units in stock represent one type of AOD unit that is now for sale. The Chevy, Jeep and Dodge series that can be found each have a lower than average sticker price applied. The announced preowned discounts are in addition to special incentives created for this offer. Buyers taking advantage of the lower prices can benefit from the termination of freight charges when orders are placed.
This removal of shipment fees for the overdrive transmissions for sale is a measure put in place for immediate consumer benefits. The online system that is used for quotations is setup to remove shipment fees from all processed quotes. The toll-free company support line is an additional method that consumers can use when researching pricing. Quotes now distributed through this system reflect the pricing terms in effect and the removal of freight costs for each shipment.
About GotTransmissions.com
The GotTransmissions.com company retails preowned automotive gearboxes at below retail prices. The acquisition team working for this company finds quality components through various sources to resale to the public. The price structures and inventory that is now offered to buyers is closely monitored for accuracy and market changes. The GotTransmissions.com company launched the first edition of its transmissions website in 2007 and has updated its technologies annually. A new feature found on the company website makes quoting pricing easier. The company toll-free telephone number is now a national contact method for consumers to use.