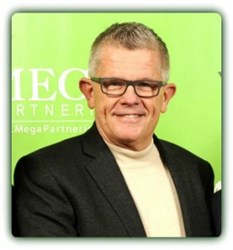 The focus of our company is solving problems.
Stockton, CA (PRWEB) November 02, 2013
Greg Overhage, CEO and founder of Overhage Investments LLC, has announced his most recent real estate transaction. To watch more information about this transaction, the before and after shots and the financial details, please visit here.
Overhage Investments is part of a national network of investors and realtors that specializes in buying properties fast using advanced, non-traditional, real estate techniques that are squarely focused on the client.
"The focus of our company is solving problems, and the home owner in this house was unable to sell the property in as-is condition," said Mr. Overhage. "We were able to buy his house fast at a reasonable price and close quickly, which is a 'win' for our customer."
Overhage Investments utilizes more than 12 strategies to buy & sell properties, which allows them to focus on providing creative solutions to some of the tough problems homeowners in California are facing.
"We are excited about future investments in Stockton, Ca and San Joaquin County," says Mr. Overhage.
About Overhage Investments LLC: Overhage Investments was founded in 2011 by Greg Overhage and, Nelly Aguirre. Overhage Investments is a real estate company of real estate investors focused on helping clients solve real estate problems. Overhage Investments serves the San Francisco Bay Area as well as the Sacramento/Stockton California area.
More information about Overhage Investments at http://overhageinvestments.com.