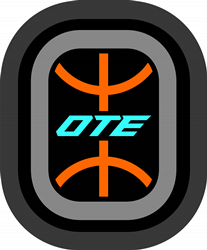 "The goal is to ensure that OTE athletes leave the program with the tools and skills needed to lead meaningful and sustained careers in professional basketball as well as the ability to create a pathway forward after their time as professional athletes." - OTE Head of Academics Maisha Riddlesprigger
ATLANTA (PRWEB) July 22, 2021
OTE (Overtime Elite) announced its academic and life skills leadership team today which includes nearly 70 years combined experience in academics. A direct-instruction model led by certified educators will teach both 1:1 and in small group sessions featuring a 4:1 student-teacher ratio.
The curriculum will feature traditional high school courses, along with a focus on life skills including Financial Literacy, Social Media/Media Training, Advocacy in Sports, Mental Health and Wellness, and The Business of Basketball. OTE is creating partnerships with experts to lead and participate in the life skills curriculum.
"We believe that the current education system has not achieved the full potential of what can be accomplished in teaching these young professionals about academics, life skills and more," said Overtime Co-Founder and President Dan Porter. "Our world-class education team has the diverse experiences to deliver a unique curriculum tying together applicable content with traditional subject matter, like athlete activism with history, financial literacy with math, and nutrition with science."
Students will engage in 4 hours a day of academic instruction on their personalized learning track. They will take the required courses to receive a State of Georgia high school diploma and will have the opportunity to select electives based on their interests and passion.
"At OTE, we believe in the power of a personalized, self-directed approach to education," said OTE Head of Academics Maisha Riddlesprigger. "Our athletes are empowered with the agency and opportunity to create their path to mastery of grade level content at their own pace, with the support of Xceed's certified teachers and our in person learning facilitators. The goal is to ensure that OTE athletes leave the program with the tools and skills needed to lead meaningful and sustained careers in professional basketball as well as the ability to create a pathway forward after their time as professional athletes."
The education leadership team includes:

Maisha Riddlesprigger - Head of Academics: Riddlesprigger leads Overtime Elite's education department as the Head of Academics. With 21 years of experience in the field of education in Compton, CA, Los Angeles, CA and Washington, DC, Riddlesprigger has spent the past 11 years as a principal in DC public schools and was honored as DC Public Schools Principal of the Year and a finalist for the Washington Post Principal of the Year award (2019). Her previous school was a winner of the Bold Performance Award for 4 consecutive years, for significantly exceeding student achievement expectations for students in high poverty schools.
Marcus Harden - Senior Administrator of Academics and Development: Harden joins Overtime Elite with 20 years of experience in education and will serve as Senior Administrator of Academics and Development. Harden has been a school administrator, counselor, teacher and restorative practitioner. Harden is the co-founder of a non-profit that designed and led schools in Seattle, WA and Atlanta, GA and has led curriculum and partnership creation efforts for the non profit, partnering with national companies such as Amazon, Blue Origin, and Microsoft.
Damien Wilkins - Dean of Athlete Experience and Culture: Wilkins, a 13 year veteran of the NBA and international professional basketball, is Overtime Elite's Dean of Athlete Experience and Culture and will be managing player programming, life skills curriculum and residents life for all students. Wilkins most recently served as the Regional Representative for the National Basketball Players Association (NBPA) in the Player Programming division, with a focus on ensuring career development, financial literacy, relationship management and health education for players and their families. He is a 2018 graduate of the Harvard Business School led by esteemed Professor Anita Elberse.
Candace Jones - Lead Learning Facilitator: Jones comes to Overtime Elite as Lead Learning Facilitator with 14 years of experience in the field of science education in Atlanta, GA and Harlem, NY. She has chaired the chemistry department and STEM Academy and was the recipient of the 2009 Teacher of the Year award in her school community. Jones has also been an assistant high school soccer coach.
"Our basketball program is receiving national headlines, but it's our academic and life skills curriculum and the talent that's building it that is at the heart of our program," said OTE Commissioner and President Aaron Ryan. "We're in the living room with families all over the world, and it's not surprising that parents are most impressed with the first of its kind curriculum that we designed specifically for their child's long term success."
The goal of OTE's academic program is to meet every unique individual exactly where they are in the current educational path. OTE will be partnering with Xceed Preparatory Academy, a private Cognia-accredited school that has changed how education is delivered through its individualized, hybrid platform, to ensure students meet the necessary requirements to graduate. This program's personalized learning plan allows students to either work ahead in a subject once they have mastered it or spend extra time with a teacher in areas where they need additional help. Students can also earn college credits through a dual enrollment program with the University of Pittsburgh and Outlier.
"Over the years, we've found that student-athletes understand and appreciate our model," said Brent Goldman, Ed.D., CEO and co-founder of Xceed Preparatory Academy. "Our students complete their schoolwork at times that work best for them, and they have the option and flexibility to meet with our outstanding teachers one-on-one or in group sessions to help them truly master a subject. The OTE Academy will give world-class athletes an excellent education while allowing them to train and compete without the typical time constraints or restrictions they'd find in a traditional school."
For more information, please visit http://www.xceedprep.org.
About OTE
OTE (Overtime Elite) is a transformative new sports league that offers the world's most talented young basketball players a better pathway to becoming professional athletes, while engaging and inspiring a new community of digitally native fans.
OTE (pronounced Oh-Tee-E) provides a comprehensive accelerator for elite players' professional careers. The league offers a year-round development program combining world-class coaching, cutting-edge sports science and performance technologies, top-notch facilities, and a rigorous, highly personalized academic program that energizes and enhances each athlete's journey from proficiency to pro.
ABOUT XCEED PREPARATORY ACADEMY
Xceed Preparatory Academy is a Cognia-accredited network of private schools serving grades 6-12. The Xceed model provides personalization, online curriculum, flexible schedules and attentive in-person academic staff preparing students for college and beyond. Each day is designed to meet the learning needs and interests of each student in a safe and supportive learning environment.
Xceed Preparatory Academy's Florida campuses are in Coral Springs, Kendall/Pinecrest and Weston, and within the Xceed DME Academy in Daytona Beach. Its fifth location will open at OTE in Atlanta in September 2021.