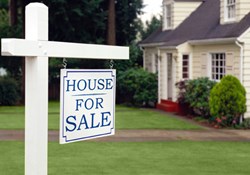 Owner financing is now providing a simpler way to purchase a home if a person is unable to qualify for a mortgage based on credit or other personal history
Garland, TX (PRWEB) September 27, 2013
The ways to obtain financing for a home purchase had changed since the housing crisis started in 2008. Some companies are now providing separate financing services and the K-OS Home Solutions company has joined the alternative offerings. The Real Estate News Wire company has reported the owner financed homes in Garland, TX now listed online by the K-OS Home Solutions company at http://realestatenewswire.com/homes-sale-dallas-tx.
These Dallas area services are part of new changes that have been configured for buyers of homes. The standard mortgage financing that most home buyers seek to help complete a purchase could become more difficult for buyers with less than average credit scores to obtain. Some lenders are now requiring credit scores above 640 before financing applications are considered.
The owner financing approach that is now provided is one new solution to help reduce the need for third party mortgage services. The K-OS company homes that are now available in Garland and other cities now qualify for the creative financing methods that are currently offered.
These company owned or controlled homes are one way now helping to relax the standard requirements of securing funding to buy a home.
"Owner financing is now providing a simpler way to purchase a home if a person is unable to qualify for a mortgage based on credit or other personal history," a rep for the Real Estate News Wire company said.
The resource launched for home buyers online by the K-OS Home Solutions company at http://koshomesolutions.com is now serving as a simple way that Texas home buyers are accessing the available properties for sale.
This resource currently includes all listed properties and photographs to make locating a home faster online. This complete resource offers immediate online application submission to shorten the processing time frame for applicants.
"Owner financing for houses is expanding in many cities in the U.S. as property owners are creating more solutions to find qualified buyers for homes for sale," the rep confirmed.
The resources that are available at the K-OS Home Solutions company online include more than the company website. A secondary source of property promotion is now using videos to market available homes. The video resources at http://www.youtube.com/watch?v=eNkse9x6Kc0 are providing overviews of available homes for sale as well as direct contact information for company specialists online.
About K-OS Home Solutions
The K-OS Home Solutions company purchases its properties for sale in the state of Texas and provides these properties as rental, lease or full purchases to the general public. Company housing specialists review all applications for housing to provide a fast turnaround time for all consumer requests.
About Real Estate News Wire
The Real Estate News Wire company has earned its reputation in the housing industry by publishing news and helpful content to homeowners, investors and professionals in the housing community. This company publishes its content online and syndicates this content with the help of online media partners.