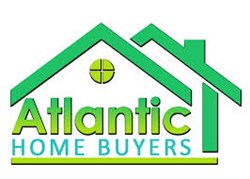 Most companies put credit ratings first over other essential factors when financing a home
fredericksburg, VA (PRWEB) August 03, 2013
The ways to finance a real estate purchase have changed in the past decade. The work of mortgage companies and realtors is now virtually eliminated by some investment companies. The HowtoMarketHouses.com company has researched and published its recently discovered owner financing homes in Fredericksburg, VA for buyers online at http://realestateforvirginia.com.
These listed homes are part of the company portfolio that can be financed internally without the need for a finance company. The arrangements that are made with buyers includes negotiations for a term of purchase without lengthy credit checks and other financial reviews.
"Most companies put credit ratings first over other essential factors when financing a home," said a spokesman for the HowtoMarketHouses.com company.
The ability for a buyer to find a home that needs no separate mortgage is now created by companies like RealEstateforVirgnia.com.
Owner financing is one strategy that has been found in recent reviews of investment property companies. Services for sellers of homes are also offered and have been added to the Real Estate for Virginia website. Some companies are now using video marketing to advertise properties and services away from a website.
Home buyers interested in the financing options that are currently available discovered by the HowtoMarketHouses.com company can view this video at https://www.youtube.com/watch?v=qMtYPOPBbsc to learn more about the types of services that are available. Full contact information is provided to assist men and women with expediting the process of buying Fredericksburg area home for sale.
About HowtoMarketHouses.com
The HowtoMarketHouses.com company is comprised of housing experts who research news and information in the real estate industry. This company has recently opened a premium training section on its website to teach up and coming investors and professionals the different ways to market houses online.
About RealEstateforVirgnia.com
The RealEstateforVirginia.com company is an investment company that is currently building its housing portfolio in multiple Virginia cities. This company now offers creative ways to finance a property purchase while avoiding realtor involvement during the process. The redesigned company website now makes it easier for buyers to view open properties for sale.