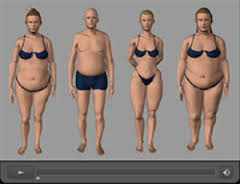 Specially formulated by in-house doctors, Diet Doc's new prescription oxytocin is available now, direct from the FDA approved pharmacy.
Chicago, IL (PRWEB) March 10, 2015
The so called "love hormone", oxytocin, is taking the weight loss world by storm. Known predominately as the "love hormone", secreted during pregnancy and delivery, as well as during sexual intercourse, oxytocin is now thought to have some impact on lowering the amount of calories healthy men consume, which can ultimately lead to more effective weight loss. The findings, which were recently presented at the 97th annual meeting of the Endocrine Society on March 8, 2015, echoed previous studies on animals, that oxytocin reduces food intake. Oxytocin is a hormone produced naturally by the hypothalamus and stored and secreted by the posterior pituitary gland. Found to have an important role in the neuroanatomy of intimacy, this "love hormone" plays in integral part in human bonding. The love hormone is also on the World Health Organization's list of the most important medicines needed in a basic health system, conveying its safety and efficacy.
Aside from the love hormone's proclivity to help people form tighter bonds with each other, it has been found to reduce food intake in healthy males, ultimately leading to its use as a weight loss aid. Lead investigator, Dr. Elizabeth Lawson of Harvard Medical School is positive about the potential of this love hormone, saying that "Further study is needed, but I think oxytocin is a promising treatment for obesity and its metabolic complications." When treated with a nasal spray of oxytocin, or the love hormone, men consumed less calories during the subsequent breakfast. The treatment also showed signs of improving certain metabolic characteristics like insulin sensitivity, specifically the body's ability to clear glucose from the bloodstream, which leads to less glucose being stored as body fat.
Dieters across America are wondering where they can get this powerful new weight loss aid. Diet Doc has the answer. Specially formulated by in-house doctors, Diet Doc's new prescription oxytocin is available now, direct from the FDA approved pharmacy. This new weight loss aid can be ordered after a thorough doctor evaluation, and delivered directly to a patient's door upon doctor approval.
oxytocin, or the love hormone, is tolerated extremely well when administered at the low levels required for its calorie reduction benefits. Since the best method of delivery is via an intranasal spray, Diet Doc has formulated their oxytocin in an easy-to-use nasal spray, a non-invasive way to get the full benefit of this amazing new weight loss aid.
Formulated by an FDA approved compounding pharmacy, Diet Doc's oxytocin comes with a guarantee of potency and purity, which is important, as other companies may not operate under the same stringent ethical standards as Diet Doc.
Interested patients need merely to contact Diet Doc, and speak to a representative who will schedule a simple yet thorough medical evaluation. This can all be completed via the telephone and computer using advanced Telehealth procedures. Telehealth revolutionizes the medical field by allowing patients to connect with doctors more efficiently for non-emergency care.
Interested in the love hormone's weight loss benefits? Call Diet Doc today and schedule a free consultation with a leading doctor in the field of weight loss, and have your oxytocin shipped the same day.
About the Company:
Diet Doc Weight Loss is the nation's leader in medical, weight loss offering a full line of prescription medication, doctor, nurse and nutritional coaching support. For over a decade, Diet Doc has produced a sophisticated, doctor designed weight loss program that addresses each individual specific health need to promote fast, safe and long term weight loss.
Diet Doc Contact Information:
Providing care across the USA
Headquarters:
San Diego, CA
(888) 934-4451
Info(at)DietDoc(dot)info
http://www.dietdoc.com
Twitter: Here
Facebook: DietDocMedicalWeightLoss
Linkedin: Here