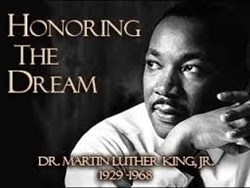 San Rafael, CA (PRWEB) January 17, 2014
"Millions of Americans of all races will take advantage of Martin Luther King Jr.'s birthday holiday to enjoy a long weekend again this year. But this time, I hope that affluent homeowners will take a few minutes to think about their role in deciding whether King's vision of equal opportunity can become a reality in their neighborhoods or not," Shashaty wrote.
"Every single day, property owners in a nice community somewhere in America hear about a plan to build affordable rental housing in their area and react with bitter opposition. They use every political tool and land use regulation they can find to try to keep new multifamily housing from being built," according to the commentary.
"It's understandable that people fear declines in property values and have concerns about design, traffic and the perceived potential for increased crime. But those fears almost always turn out to have been badly overblown. But most importantly, the opposition to affordable housing is completely contrary to the wishes of the man whose life we celebrate this month," the author wrote.
"Everyone knows about King's 'I have a dream' speech and his fight for civil rights. But his battle went way beyond getting African Americans the right to vote or to eat in the same restaurants as whites. King also campaigned to make it possible for people of all races to live in the same communities at a time when this was not at all common. American housing was extremely segregated in King's day," Shashaty's commentary stated.
In the mid-60s, President Lyndon Johnson tried to convince Congress to pass the Fair Housing Act, which he and King saw as the necessary follow up to the landmark Civil Rights Act of 1964.
The enactment of the Fair Housing Act on April 11, 1968 came only after a long and difficult struggle, and it was only King's assassination that ensured it would pass. When King was assassinated on April 4, 1968, President Johnson urged Congressional approval prior to King's funeral in Atlanta.
"The Fair Housing Act has worked well to help prevent landlords and property owners from denying the rental or sale of existing housing to anyone on account of color, religion, sex, or national origin, or handicap and familial status," the editorial continues. "But there's one way in which the law falls short. It does not do much of anything to prevent local governments from excluding minorities from living in their towns by preventing development of housing that is affordable to them."
The act does not prohibit discrimination by income or source of income, so it's not against the law to prevent people with low incomes from finding places to live in our towns. "This is a giant loophole legally as well as morally," Shashaty wrote.
"Housing opponents don't think of themselves as racially biased. The problem is that high priced housing is inherently discriminatory if it's the only housing you allow to exist in your town," Shashaty's commentary said. In 2012, the median US income was $57,009 for white households, $33,321 for Black households and $39,005 for Hispanic households. In many metro areas, the income disparity is even greater.
"We hear a lot about how income inequality is growing. It's no coincidence that opposition to affordable housing development is also growing. From Massachusetts, down south to New Orleans, and out in sunny California, there has never been more opposition to development of rental housing," continued the article.
"In affluent Westchester County, N.Y., one community after another has tried to block affordable housing development. The most recent battleground is Chappaqua, a town of 1,436 people, many of them very rich and very white, including former President Bill Clinton. It is under a federal court order to provide affordable housing, but the townspeople are doing everything possible to avoid compliance," Shashaty stated.
"The fact is that safe, suburban neighborhoods with good schools where jobs are being created are becoming more and more like exclusive private clubs," he continued. "A large proportion of minorities have no chance of gaining admission thanks in large part to the lack of housing availability."
"This month, anti-housing groups should honor Dr. King by stopping to think before they take knee-jerk positions against new housing," the article states. "They need to recognize that development of affordable housing has become a highly professionalized business with an excellent track record. In almost all cases, newly built affordable housing is very similar if not better in appearance and design and management than market-rate housing."
"At the Partnership for Sustainable Communities, we believe that access to affordable housing in good neighborhoods with good schools is critical to giving lower-income people upward mobility and to reducing inequality," Shashaty stated. "That was a key reason why King fought so hard for passage of the Fair Housing Act. This is the perfect time to think about that before the next battle over a proposed affordable housing development."