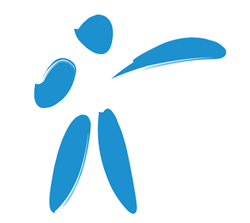 Mrs. Cotton has shown great success in striving to enhance the profitability of Pacific Prime, and after increasing efficiency levels in Shanghai, it looks like she is already following the same path here in the Hong Kong office
Hong Kong (PRWEB) December 18, 2014
Pacific Prime is delighted to announce the arrival of the latest addition to its health insurance Hong Kong team, Danielle Cotton. Taking up the role of Renewals Manager, Mrs. Cotton will oversee the renewals team as a whole with a strong focus on the renewal of corporate accounts in particular.
Initially starting her Pacific Prime venture in 2009, Mrs. Cotton first joined the Pacific Prime team in Shanghai where she took up the role of Business Development. By applying her customer service skills experience, Mrs. Cotton was able to guide clients towards suitable plans and advise them during the application process, becoming the main point of contact for Pacific Prime clients in Shanghai.
In 2010, Mrs. Cotton shifted to Pacific Prime's renewals team where her responsibilities evolved to assist existing clients with their renewal options and the associated tasks involved in this process.
Upon returning from maternity leave in 2013, Mrs. Cotton took up the Renewals Manager role, overseeing the Shanghai renewals team and assisting them in finding ways to continually improve renewal retention rates.
During her time as Renewals Manager in Shanghai, Mrs. Cotton focused her skills on improving the existing internal renewal procedures and was able to introduce greater levels of control regarding the handling of renewals and perfecting the system so as to offer clients the most efficient service possible.
Regarding her new role, Mrs. Cotton commented: "...I look forward to working with [the Hong Kong team] to make the team even stronger as well as trying to improve internal procedures and bring our systems into line with our other offices."
Mrs. Cotton has shown great success in striving to enhance the profitability of Pacific Prime, and after increasing efficiency levels in Shanghai, it looks like she is already following the same path here in the Hong Kong office. With her six years of experience in the health insurance industry, Mrs. Cotton will undoubtedly be a key player in the Hong Kong team, assisting Pacific Prime in maintaining its title as Hong Kong's largest international private medical insurance provider.