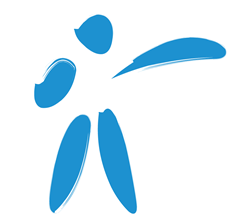 The new structure allows customers to select from three Core Plans...benefits via optional plan add-ons are then offered to extend cover
China (PRWEB) February 10, 2015
Pacific Prime was pleased to reveal to their clients a new range of international healthcare plans from Allianz, available since the 4th of February. The new packages are largely targeted at expats and local nationals living in China and will be available through Allianz China General Insurance Company as part of Allianz Worldwide Care (AWC). The new International Healthcare Plans from AWC, due to regulatory restrictions in China, have been selected for launch initially in Shanghai, with further plans to introduce the plans to expats throughout China in the future.
The new structure allows customers to select from three Core Plans, each covering a variety of inpatient (including day-patient) treatments. Benefits via optional plan add-ons are then offered to extend cover to:
Outpatient
Maternity
Health and Wellbeing Treatment (and a comprehensive range of tests)
General Dental Treatment (plus dental plans with higher limits and lower waiting periods)
Dental Surgery with Orthodontics
Cover for a range of pre-existing and chronic conditions.
Deductibles that don't have to be paid when outpatient treatment is sought in public hospitals.
No underwriting when transferring to an equivalent Allianz Worldwide Care plan outside of China.
The modern necessity of direct billing has also been included, and Pacific Prime clients will definitely be able to enjoy the benefits of the system which makes submitting claims easier on every plan in the network. Due to this, members can receive cashless treatment in 280 private hospitals, public hospitals, clinics, dental facilities, and day or out-patient centres throughout the country.
Because the new plans are International Healthcare Plans, members can receive treatment outside of China from medical providers included in Allianz Worldwide Care's global network. For more information on the new Allianz plans, you can contact Pacific Prime China at info.cn(at)pacificprime(dot)com or for a free China health insurance quote.