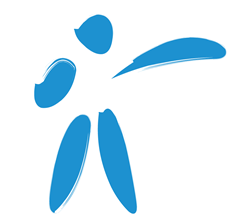 FREE report looking at the cost of individual international health insurance plans in 94 countries
Hong Kong (PRWEB) April 08, 2015
Pacific Prime has released the first article of a new, FREE report looking at the cost of individual international health insurance plans in 94 countries. Titled, The cost of health insurance for expats in 94 countries, Article 1 looks at the average cost of health insurance in 94 countries and ranks the 20 most expensive and 5 least expensive countries.
Taking premiums from three plan levels offered by six of the top international health insurance providers in the industry (who represent 30-50% of such plans sold in the world), the average cost for each country has been calculated with zero deductible or excess, and displayed for plans for Singles, Couples, Families, and Retirees.
Report Highlights:
The most expensive country in the report is, unsurprisingly, the US - with an average cost of USD 21,892, 49.7% more expensive than the second most expensive plan.
Israel is in the top 5 most expensive plans for every demographic - with an average cost of USD 10,125, the third most expensive country on average.
Poland is the cheapest country for individual international health insurance - with an average cost of USD 6,687
Asia has some of the most expensive premiums - Hong Kong, Singapore, and China are in the top five for every demographic.
The average price for individual health insurance plans.
There were a number of interesting findings in Article 1 of the report; including both Israel being among the most expensive, and Poland being the cheapest country in the report. As such, Pacific Prime has included an in-depth analysis looking at various elements including:
Why the premiums in Israel place it among the top most expensive countries for individual international health insurance.
Why premiums in the US are drastically higher than in any other country.
Important factors that influence the costs of international health insurance - causing them to be higher than other types of plans.
Article 1 of the report is available to download for free, from Pacific Prime's Cost of Health Insurance website starting from March 31, 2013, with two more articles being released in the coming months. Article 2 will focus on the cost of international health insurance in seven top expat destinations, while Article 3 takes the 94 countries in the report and groups them by region, comparing premiums for each demographic and level of plan. Download Article 1 today from this site, or visit the main page to learn more about the entire report.