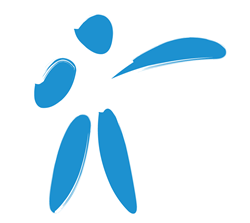 residents in China now have a strong way to ensure that their homes and valuable items are insured
China (PRWEB) February 10, 2015
Shanghai - Pacifc Prime and PICC P&C announced today that they have launched HomeGuardian, a new home insurance plan that has been developed specifically for the mainland Chinese market.
Offering three levels of coverage, easy application, and filing of claims, residents in China now have a strong way to ensure that their homes and valuable items are insured. On the coverage of this product, Pacific Prime commented, "HomeGuardian is one of the best new home insurance plans to enter the market, offering unparalleled comprehensive coverage with high limits that will protect valuables like electronics, buildings, staff, and even pets from theft, damage, and more."
Featured Coverage
Because of a unique partnership with PICC, Pacific Prime is able to offer coverage for a wide variety of features including:
Contents - Coverage against named natural hazards and accidents resulting in damage to furniture, electronic appliances, personal belongings, etc.
Employer's Liability - Covers hired help in case of accidental death and dismemberment in the course of employment.
Portable Electronic Devices (Worldwide) - Covers loss due to theft or robbery of electronic devices such as mobile phones, cameras, laptops, etc. worldwide.
Temporary Rental - Covers expenses for a temporary rental when your main insured premises becomes uninhabitable due to natural hazards or accidents.
Golf Clubs (China) - Covers loss of golf clubs due to named accidents, theft, malicious sabotage, etc. within mainland China only.
Pet Liability (Shanghai) - Coverage for third party bodily injury or property damage caused by insured pets within Shanghai.
At Affordable Premiums - With premiums starting as low as RMB 900, and insured sums starting from RMB 3,177,000 home owners throughout mainland China now have access to the best home insurance on the market.
Pacific Prime is a leading health insurance advisor offering a range of local insurance solutions for individuals, families, and businesses.
Established in 1949, PICC P&C - is the main subsidiary of the PICC Group, and is the largest property insurer in Asia. With a strong insurance portfolio, PICC is able to offer financial stability and flexibility, along with plans covering risks of all sizes.