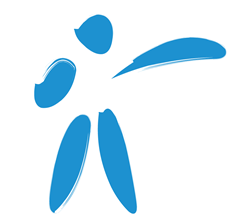 Shanghai (PRWEB) May 07, 2015
With recent headlines about the kidnapping of Bossini clothing store heiress Queenie Law in Hong Kong by 6 men from Southern China, it is becoming apparent to people all over China that kidnapping could be a real concern for them. This is especially true for High Net Worth Individuals and expatriates in the country, who may attract unwanted attention through the property they own, the schools their children attend or simply by the way they look. Fortunately for those individuals, families and companies that are at higher risk than most to be a victim of kidnapping or similar crimes, there are now options available to aid them in their time of need.
Pacific Prime China is proud to announce that they now carry Kidnapping & Ransom Insurance with coverage inside of China and beyond. Working with Chinese insurance company HCC, Pacific Prime China now offers plans that will pay out ransom money upon the kidnapping of an insured person, but it also offers benefits for hijacking, detention, extortion and much more.
For individual or families that are victims of kidnapping, beyond just ransom money or the loss of ransom money in transit, policies also cover the cost of surrendered personal belongings, threat response expenses, investigation expenses, and crisis response fees.
For companies that have employees that become the victims of kidnapping, on top of everything mentioned above, Kidnapping & Ransom Insurance policies also provide coverage for legal liability and recall expenses. Remember: all of this is included under the general plan.
There are also optional coverages that can provide benefits for security evacuation, workplace violence expenses and loss of earnings, as well as the ability to add and remove people from a policy.
HCC's plans include Crisis Response Services that provide access to a dedicated response team that is available 24 hours a day, 7 days a week. This team can provide clients with an assessment of the situation and advise them on possible solutions. What's more, this experienced team can liaise with law enforcement and government officials to coordinate efforts in resolving whatever situations arise, or negotiate on a client's behalf directly.
For more information on Kidnapping & Ransom Insurance plans, enquiries can be made through the Pacific Prime China website, or the Head of their Property and Casualty Department, Sylver Zhong, who can be reached directly at sylver.zhong(AT)pacificprime.com. Contact him today with any questions you might have, or for a free quotation.