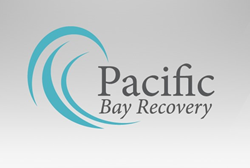 Addiction can seem hopeless to many, but it is manageable. Fortunately, there are many existing and developing treatment options.
San Diego, CA (PRWEB) September 14, 2017
The abuse of substances is one of America's biggest public health issues. However, according to the National Institute on Drug Abuse, a large number of people who get into and remain in treatment stop using drugs, decrease their criminal activity, and improve their occupational, social, and psychological functioning.
"Addiction can seem hopeless to many, but it is manageable," said Dr. Michael S. Duffy, Sr., D.O., Medical Director of Pacific Bay Recovery, a drug and alcohol treatment center. "Fortunately, there are many existing and developing treatment options."
Dr. Duffy, in honor of Recovery Month, which increases awareness and understanding of mental and substance use disorders and celebrates the people who recover, lists the following three ways rehab treatment is evolving:
No. 1: Extended treatment plans. Treatment plans are now shifting away from 28-30 day, short-term detox. "Patients now have to commit to at least a full 90 days," noted Dr. Duffy. "This is to ensure that patients have ample time to receive the care they need."
No. 2: Dual diagnoses. The industry is now focusing on mental health along with addiction by providing dual diagnoses. "This allows the patient to receive care that addresses mental health issues that preceded or are a result of being a long-term user," added Dr. Duffy.
No. 3: Exit strategy is now key. Many treatment facilities want to give their patients the tools to succeed even after their treatment ends. "This includes more post-treatment follow-up and aftercare, outpatient treatment, helping clients enroll in school, job placement, helping clients secure housing, and even assisting patients with getting their driver's licenses back in some cases," concluded Dr. Duffy. "This hands-on approach ensures that patients will return to a healthier environment once treatment is over."
About Pacific Bay Recovery
Pacific Bay Recovery uses an integrated approach, medical and behavioral, that treats both the underlying pain and the addiction. It helps people break the cycle and reduce pain without addictive medications, so they can live with more meaning. Pacific Bay Recovery offers inpatient and outpatient programs, and accepts most commercial insurance. For more information, please call (858) 263-9700, or visit http://www.pacificbayrecovery.com. Pacific Bay Recovery is located at 1501 5th Avenue, Suite 202, San Diego, CA 92101.
About the NALA™
The NALA offers small and medium-sized businesses effective ways to reach customers through new media. As a single-agency source, the NALA helps businesses flourish in their local community. The NALA's mission is to promote a business' relevant and newsworthy events and achievements, both online and through traditional media. The information and content in this article are not in conjunction with the views of the NALA. For media inquiries, please call 805.650.6121, ext. 361.