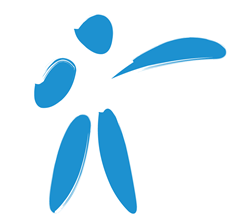 The guide covers how Pacific Prime works with schools through each step of the insurance process
China, Shanghai (PRWEB) March 23, 2015
Pacific Prime is excited to announce the recent release of a brand new guide focusing on providing reliable insurance and benefits advice to international schools operating in China.
The Simplifying Insurance - International School Employee Benefit & Risk Management Solutions guide has been developed leveraging the company's decade plus experience working with international schools in China. With a thorough understanding of the unique challenges schools face, this guide sets out to help school administrators find the best insurance solutions that allow them to better manage risk while offering attractive employee benefits.
This guide highlights how Pacific Prime China can help international schools:

Attract and retain quality teaching staff through additional employee benefits
Manage Total Insurance Risk and Expenditure
Ensure student and teacher safety by mitigating high compensation payouts resulting from accidents that occur at school, or school events
Cover school property, limiting replacement and recovery costs resulting from disasters
Ensure staff, administrators, directors, etc. are covered with the most comprehensive medical coverage available
And more
Beyond laying out how Pacific Prime can help International schools find the right benefits; medical; and property and casualty coverage, the guide covers how Pacific Prime works with schools through each step of the insurance process. From Compensation, to Policy Broking, to Plan Administration, readers learn exactly what the company does and how the process works.
Visit Pacific Prime China's site today to download the guide.
About Pacific Prime China
Pacific Prime China offers local insurance solutions and a wide range of health plans and cover for individuals, families, and organizations including international schools.
With a multicultural team of skilled and qualified professionals, Pacific Prime China makes it simple for you to find the best insurance. All insurance plans are backed up with expert advice which encompasses policy selection, claims handling, administration, and policy renewal.