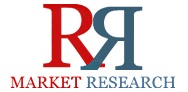 Western Europe, led by Germany and Italy, will remain the largest packaging equipment supplier, accounting for nearly one-half of world output in 2017
Dallas, Texas (PRWEB) September 06, 2013
Increases in packaging equipment market sales through 2017 will be driven by an improved business climate — which will be reflected in expanding fixed investment spending, manufacturing output, and packaging demand. Of the major markets for packaging machinery, the chemicals and pharmaceuticals/personal care products industries will register the fastest sales gains in percentage terms. Purchases of packaged pharmaceuticals and consumer goods and associated equipment will be boosted by rising living standards in developing nations. However, consumption of packaging machinery utilized in food applications will grow the most in dollar terms, stimulated by climbing demand for packaged foods in both developed and developing countries. As a result, food manufacturing will remain the largest market through 2017.
The research World Packaging Machinery to 2017 ( http://www.rnrmarketresearch.com/world-packaging-machinery-to-2017-market-report.html ) says increasing need for pharmaceutical, food and beverage manufacturers to ensure the safety of their products throughout the supply chain will result in labeling and coding equipment being the fastest growing of any major product type in value terms. However, filling and form/fill/seal machines will remain the most widely used type of packaging equipment through 2017, with demand bolstered by their extensive usage in the large food processing market.
Developing markets will provide the best growth opportunities for suppliers of packaging equipment through 2017. The Asia/Pacific region will register the most rapid rate of advance, led by the sizable national markets of India and China. These two countries together will account for over 40% of global packaging machinery consumption in that year. Central and South America will also record a strong sales performance through 2017, though from a much smaller existing market base. Rising personal incomes in these regions, leading to increased consumption of packaged goods, will provide the greatest impetus to equipment sales. Healthy gains in manufacturing output and fixed investment spending will also support growth. The US is currently the largest national market for packaging equipment globally. Although it will be surpassed in size by the much more rapidly expanding Chinese market by 2017, it will continue to account for about one-sixth of worldwide demand.
Packaging machinery shipments will climb the fastest in the Asia/Pacific region through 2017 says the report available for purchase at http://www.rnrmarketresearch.com/contacts/purchase?rname=113076. Not only will smaller firms headquartered in the area increase production, but foreign multinationals will continue to build manufacturing facilities in the region to be nearer to their customers. Nevertheless, West European production will increase the most in dollar terms, spurred by strong demand for the technologically sophisticated equipment that these countries produce. The region, led by Germany and Italy, will remain the largest packaging equipment supplier, accounting for nearly one-half of world output in 2017.
Companies profiled in this report include: Automation + Fördertechnik, Ampack Ammann, Axon, BEHN + BATES Group, Bosch (Robert) GmbH, Brenton, CO.MA.DI.S, Combi Packaging Systems, Dover Corporation, Eisai Machinery, Fleetwood Goldco Wyard, Fowler Products, Gasti Verpackungmaschienen, Graphic Packaging Holding Company, Hamba Filltec, Hayssen Sandiacre, Illinois Tool Works Incorporated, IMA Industries, Ishida Company Limited, ITW Dynatec, Kosme Group, KUKA AG, Loveshaw, Markem-Imaje, Minnesota Automation Products, Multivac Sepp Haggenmüller GmbH & Company KG, Newtec Bag Palletizing, OPTIMA packaging group GmbH, ORGAPACK, Oystar North America, Salzgitter AG, Sato Corporation, Schneider Electric SA, Serac Group, Shanghai Tobacco Machinery Company Limited, Shibuya Kogyo Company Limited, Sidel Group, and Thiele Technologies.
Comprehensive Table of Contents for and complete report World Packaging Machinery to 2017 is available at http://www.rnrmarketresearch.com/world-packaging-machinery-to-2017-market-report.html.
Explore more reports on packaging machinery market at http://www.rnrmarketresearch.com/reports/manufacturing-construction/packaging/packaging-machinery.
About Us:
RnRMarketResearch.com ( http://www.rnrmarketresearch.com/ ) is an online market research reports library of 350,000+ in-depth studies of over 5000 micro markets. We provide 24/7 online and offline support service to our customers.