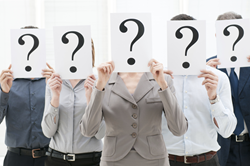 Having IT tickets lay open for days without a response or an update, or failing to receive an IT systems report for the year, much less the month, should not be considered normal behavior from your IT team.
Seattle, WA (PRWEB) October 01, 2014
Business owners are encouraged to take a hard look at their current IT support team in the latest article from PacketDrivers, an IT outsourcing company specializing in small business service.
"We've seen too many business executives that are so used to a lack of communication and understanding between themselves and their technical IT team that they are completely unaware of how things should be," says PacketDrivers.
The article addresses the two most common communication issues between IT tech teams and the business employees—slow response times and a failure to provide information in ways that business owners can understand.
Businesses that struggle with having IT tickets laying open for days without a response or an update, or haven't seen an IT systems report within the past year are excellent examples of poor IT support, according to the article.
"Businesses need to realize that such behaviour isn't normal. This should not be the expectation for your IT team," PacketDrivers assures business owners.
To learn more about PacketDrivers IT services, click here.
Their article then moves on to provide businesses with a clear idea of what they should expect from their IT support team—regular status reports, quick responses, ideas on how to improve the current systems with new technology or updates, and phone calls answered during all business hours.
"These are the services that we provide," PacketDrivers says, "Because these are the services businesses need—and the services that should be provided even when the businesses don't know to ask for them yet."
About PacketDrivers IT Outsourcing:
PacketDrivers IT Outsourcing is a Seattle-based company that provides managed IT services for businesses in the greater Seattle area. Their services provide businesses with a unique, strategic, reliable, and efficient approach to IT support. As a result, they're able to decrease downtime, increase performance, and plan for the future needs of the business. Their business-oriented approach to IT service ensures that the administration stays informed and can be confident in all aspects of their company's IT structure and functionality. To learn more about the services that PacketDrivers IT Outsourcing offers, visit their website.
PacketDrivers IT Outsourcing
1908 Minor Ave
Seattle, WA 98101
206.547.7291
http://www.packetdrivers.com