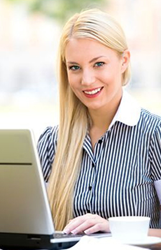 SEO still provides the best ROI of any traffic source, it just needs to be done correctly...
(PRWEB) July 03, 2015
On June 30th SEO authority and veteran Internet marketing expert Dori Friend opened registration for a new SEO training system called "Page One Engine". The program, which has been hailed as the new go-to guide for organic traffic generation has received glowing reviews from several well-known marketers. HonestyFirstReviews.com's Tiffany Hendricks has joined the party, publishing an in-depth review of the program on her website.
"Anyone involved with marketing online knows that quality traffic is the lifeblood of your business," reports Hendricks. "The problem is procuring this traffic without spending an absolute fortune on PPC, media buys, or email drops. This is where Page One Engine comes in. The course was designed to show how easy it can be to get top rankings in the search engines, and then provide customers with the most effective methods for properly monetizing the resulting waves of organic web traffic. This is a subject I find simply fascinating, so I was eager to review the course and report on the quality of the training for my website readers."
Hendricks' review provides a synopsis of the course material as well as details on the software, and the ongoing webinar training that are being offered with the course. The system features modules taught by leading experts on subjects such as YouTube marketing, social media, reputation management and launch-jacking. Enrollment in the course is currently open via Friend's website.
"The amount of bad information out there about SEO is pretty shocking," says Hendricks. "It's gotten to the point where respected marketing gurus are telling people that 'SEO is dead', when really nothing could be farther from the truth. SEO still provides the best ROI of any traffic source, it just needs to be done correctly. Page One Engine is the best guide I've ever seen on how to get organic search engine traffic, and I am proud to recommend it to anyone looking for quality traffic to grow their business."
Registration for enrollment in the Page One Engine course is currently open for a brief window of time. Those wishing to enroll in Page One Engine can click here for access.
Tiffany Hendricks provides reviews of the best Internet marketing courses, software and digital training programs on her website HonestyFirstReviews.com. Hendricks' Page One Engine review can be viewed online at the following url: http://www.honestyfirstreviews.com/dori-friends-page-one-engine-review/