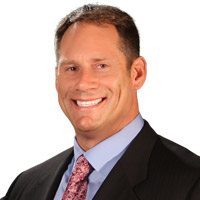 Glen Lerner Injury Attorneys are proud community sponsors of the inaugural Pahrump Balloon Festival.
Pahrump, NV (PRWEB) February 26, 2014
Glen Lerner Injury Attorneys is giving back to the community by sponsoring the Pahrump Chamber of Commerce's inaugural Balloon Festival March 7 – 9, at Petrack Park. Partial proceeds raised during the balloon festival will be put toward two scholarships that the Chamber created for young adults in the community. The Nye County School District and local non-profit agencies also benefit from funds they collect selling raffle tickets for prize drawings for the chance to win one of four balloon rides.
"Glen Lerner Injury Attorneys welcomes the opportunity to be a sponsor of the Pahrump Balloon Festival. This event is a great way for the town to gain recognition and bring in additional tourism that will benefit local community members and businesses," said Personal Injury Attorney Glen Lerner.
A glow-in-the-dark "Glow Show" balloon kick-off party is scheduled for Friday, March 7 at the Pahrump Nugget. Saturday's festivities are from 10 a.m. – 6 p.m., Sunday's are from 10 a.m. – 4 p.m. Tethered balloon rides will be offered both days, weather permitting. Additional family-friendly activities include: carnival rides, music, vendor booths, food, and fun! Contact the Pahrump Chamber of Commerce for more information about the Pahrump Balloon Festival at (775) 727-5800, or via e-mail at info(at)pahrumpchamber(dot)com.
About Glen Lerner Injury Attorneys
Glen Lerner Injury Attorneys has been helping people with personal injuries and dangerous drug class action claims since 1998. Since then, the firm has grown into one of the largest plaintiff personal injury firms in the country with over 35 attorneys and affiliated partner law offices in Nevada, Arizona, Minnesota, Illinois, and Louisiana. They have settled, or tried to verdict over 75 cases in excess of a million dollars in the last decade alone. For additional information visit glenlerner.com, or call 1-800-GET-GLEN (800-438-4536).
###