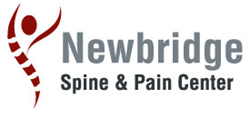 The radiofrequency ablation procedure offers incredible neck and back pain relief over 85% of the time for over a year!
Frederick, Maryland (PRWEB) May 19, 2015
The top pain management clinics in Maryland, Newbridge Spine & Pain, are now offering a revolutionary treatment for chronic back and neck pain. The procedure, radiofrequency ablation, offers up to 18 months of consistent pain relief and is performed by Board Certified pain doctors. Call (855) 444-6585 for more information and scheduling.
Over 90% of individuals will experience back or neck pain at some point, with an unfortunate few ending up dealing with chronic pain. This can be disabling and lead to lost time from work and difficulty participating in recreational activities. The treatment offered by Newbridge Spine & Pain is radiofrequency ablation. The Board Certified Maryland pain doctors perform the ablation procedure as an outpatient, with relief typically occurring quickly and lasting long term.
Studies of the procedure have shown that if the pain returns, a repeat radiofrequency ablation works just as well as the first time. Newbridge Spine & Pain has four pain clinics in Frederick, Waldorf, Prince Frederick and Leesburg Va as well.
Success rates with the procedure exceed eighty five percent, and help patients with back or neck pain of all different kinds achieve relief. This includes arthritis, scoliosis, whiplash and degenerative disc disease. Along with offering the incredibly successful procedure, the pain centers also provide cutting edge procedures including spinal cord stimulator implants, several types of epidural steroid injections, occipital blocks, Botox injections and more.
Newbridge accepts most insurance including PPO's, some HMO's, workers compensation and personal injury liens. For more information and scheduling with pain management Baltimore trusts, call (855) 444-6585.