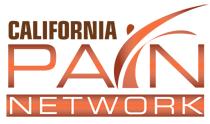 Sorrento Valley Pain Relief combines medical and interventional pain, chiropractic and PT to relief sciatica pain nonoperatively in over 95% of patients!
San Diego, CA (PRWEB) July 15, 2014
Top San Diego pain management clinic, Sorrento Valley Pain Relief, is now offering over ten effective nonoperative sciatica treatments. By combining alternative and conventional pain treatments, the number of therapies available is tremendous with a success rate over 95% or relief. Call (619) 500-1574 for more information and scheduling.
At any one point in time, sciatica pain affects about two percent of the population. It may be disabling and at the least frustrating for those trying to work, participate in recreational activities and play with one's kids.
By combining options for medical and interventional pain treatments, chiropractic, and physical therapy, Sorrento Valley Pain Relief is able to customize therapies that will work best for each patient. This may include a combination of medications, epidural injections, manipulations and modalities such as electrical stimulation and ultrasound therapy.
Said California Pain Network CEO David Greene, MD, "Sorrento Valley Pain Relief's team offers the cutting edge treatment methods recommended by the Institute of Medicine. By having all these options available, the outcomes are better and more patients avoid surgery."
A landmark study in 2006 Journal of the American Medical Association showed that the outcomes of sciatica at one year for operative and nonoperative patients was identical for clinical outcomes. Sorrento Valley Pain Relief offers the option for pain relief to help patients avoid surgery over 95% of the time.
Most insurance is accepted at Sorrento Valley Pain Relief including PPO's, Medicare, Tricare and Personal Injury Liens. The San Diego pain clinic has providers for pain management, chiropractic and physical therapy under one roof.
Call (619) 500-1573 for more information and scheduling with pain management San Diego trusts.