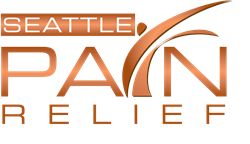 Seattle Pain Relief achieves 95% successful relief without the need for surgery!
Seattle, Washington (PRWEB) July 19, 2016
The top pain management clinics in Seattle and Tacoma, Seattle Pain Relief, are now accepting new patients who need to switch pain clinics. Seattle Pain Relief offers over thirty customized treatment options including both medication management and interventional procedures. Call (855) WASH-PAIN for more information and scheduling with pain management Seattle and Tacoma trust.
There may be any number of reasons an individual would need to switch pain clinics for treatment. There may be dissatisfaction, changing insurance, moving into the area or the current center may have licensing issues. Whatever the reason, Seattle Pain Relief accepts new patients and provides successful nonoperative treatments in over 95% of cases.
The Board Certified providers at the Seattle pain clinic offer such cutting edge treatments as radiofrequency ablation, spinal cord stimulator, several types of epidural injections, kyphoplasty, occipital blocks and joint injections to name a few. The vast majority of patients are able to achieve nonoperative relief with the options, which may include a combination of medication management and procedures.
Most insurance is accepted including LifeWise, Premera, Regence, Medicare, Humana, Aetna, BCBS, Uniform, Cigna PPO, United PPO and self pay as well to name a few.
For those who desire a switch to Seattle Pain Relief, simply call (855) 927-4724.