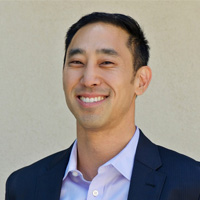 Personal injury clients now have a trusted pain management doctor in the Bay Area.
San Francisco, CA (PRWEB) March 02, 2017
Doctors on Liens continues its rapid expansion of medical specialties throughout Northern California with the recent addition of renowned pain management and anesthesia specialist, Dr. Dennis Yun, MD, QME, who practices at California Pain Center in San Francisco and the Richmond / San Pablo area. Personal injury and worker's compensation victims are often fearful of pain management procedures. However, the wide array of procedures utilized by Dr. Yun can have dramatic results including substantial pain relief, increased range of motion, and improved quality of life.
Dr. Yun and his team of medical professionals bring a compassionate and multidisciplinary philosophy to patient care that is unique to personal injury treatment. Finding a doctor with the combination of medical experience and patient empathy is rare among doctors working on a lien basis in Northern California. Doctors on Liens is making that challenge much easier with the addition of Dr. Yun to its statewide network.
Dr. Yun completed earned his medical degree at Eastern Virginia Medical School. Not only did he complete his residency in Anesthesiology at the highly-regarded University of North Carolina, Chapel Hill, but he completed his Pain Medicine fellowship at the renowned Virginia Mason Medical Center in Seattle.
And now, as part of Doctors on Liens, Dr. Yun's prestigious background and wealth of experience will be available to injured patients throughout the Bay Area. Dr. Yun and his team can treat a vast array of injuries with treatments including:

Medication management
Minimally invasive injection (spine and joints)
Epidural steroid injection
Facet joint injection/medial branch block
Large and small joint injections
Sacroiliac joint injection
Radiofrequency ablation
Diagnostic discography
Peripheral nerve injection
Trigger point injection
Spinal cord stimulation
Botox® injection for chronic migraine headache
IOVERA cold therapy
Remarks Doctors on Liens President, Samantha Parker, "Doctors on Liens is so thrilled to be working with such a renowned, double board certified physician. It is so hard to find doctors with Dr. Yun's unique combination of education and experience working on a lien basis. The law firms we have cultivated relationships with for over twenty years are going to be ecstatic their clients now have a trusted pain management doctor in the Bay Area."
Doctors on Liens is an innovator in the medical lien specialty referral industry and has forged close relationships with both legal firms and medical practices over the past 20 years.
Doctors on Liens features medical specialties including board certified orthopedic surgeons, neurologists, general practitioners, psychologists, and chiropractors. Each medical office is independently owned and operated and all appointments can be conveniently scheduled directly with the facility.
Doctors on Liens lists medical professionals who offer medical services on a lien basis in Southern California, Central California, and Nevada.