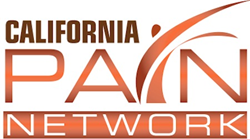 Orange County, California (PRWEB) October 28, 2014
California Pain Network is now accepting new patients at over ten Orange County pain management clinics. The Network recently added locations throughout OC, and the vast majority of insurances are accepted. Call (714) 261-9131 for more information and scheduling.
With the addition of several new affiliated pain clinics in Orange County, there are now locations scheduling in Fullerton, Placentia, Yorba Linda, Irvine, Newport Beach, Santa Ana and more. Most insurances are accepted at the locations including Medicare, PPO's, Personal Injury Liens, Tricare and a significant amount of Workers Compensation provider networks.
The pain management doctors in Orange County at the clinics treat all types of conditions including back and neck pain, RSD, fibromyalgia, headaches, failed back surgery, sciatica, spinal stenosis, arthritis and migraines. Over 90% of the time, the OC pain doctors are able to treat patients nonoperatively, with surgery being avoided secondary to satisfactory pain relief.
Cutting edge treatments are provided in addition to pain medication management. There are over twenty five options such as radiofrequency ablation, several types of epidural injections, medial branch blocks, spinal cord stimulator implants and pain pumps. Essentially, all types of options for those trying to avoid surgery or for those who have a failed result.
The Orange County pain doctors are Board Certified and highly respected, while being compassionate and treating patients with individualized options to maximize the outcomes. To schedule at a convenient location, call the California Pain Network at (714) 261-9131.