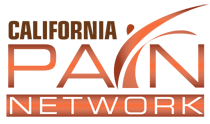 Over 95% of shoulder pain may be treated nonoperatively. With so many effective treatment options at Sorrento Valley Pain, patients are often able to achieve pain relief and get back to activities they enjoy!
San Diego, California (PRWEB) September 03, 2014
Top San Diego pain management clinic, Sorrento Valley Pain, is now offering over ten effective shoulder pain treatments. The clinic has recently assembled both alternative and traditional treatments, which produce success rates for pain relief over 90%. Call (619) 500-1573 for more information and scheduling.
Shoulder pain affects millions of Americans, and may occur as a result of rotator cuff tendonitis or tears, biceps conditions, labral tears, degenerative arthritis of the shoulder or AC joint and more. Treatment options at Sorrento Valley pain include chiropractic treatment, acupuncture, oral or topical medications, injections and physical therapy.
One of the interesting things about shoulder pain is it may not always be a result of shoulder conditions. For instance, the pain may be emanating from the cervical spine or the AC joint. The providers at Sorrento Valley Pain are experts in figuring out the source of the pain, so it can be treated most effectively.
The Board Certified providers at Sorrento Valley Pain are experts in the nonoperative treatment of all types of shoulder pain. Depending on the condition, treatments are customized to obtain the best results. Over 25 insurance plans are accepted at Sorrento Valley Pain, which includes most PPO's, Medicare, Tricare, and personal injury liens.
Over 95% of shoulder pain conditions can be treated successfully without surgery. For the top pain management San Diego trusts, call Sorrento Valley Pain at (619) 500-1573.