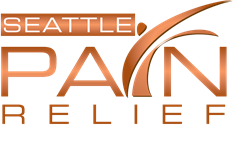 Over 95% of patients at Seattle Pain Relief are able to avoid the need for potentially risky surgery!
Seattle, Washington (PRWEB) June 08, 2015
Seattle Pain Relief, the top pain clinic in the Northwest, is now achieving 95% success rates for helping patients avoid surgery. Treatment is offered by a Double Board Certified Seattle pain management doctor, providing both medication management and interventional procedures. Call (855) WASH-PAIN for more information and scheduling.
With recent advances in pain management treatments, most surgeries are now able to be delayed and possibly avoided. For surgeries that are elective such as a hip or knee replacement or spinal fusion, the successful pain treatments avoid the potential complications that come along with these inpatient procedures.
Treatments offered at Seattle Pain Relief include both medication management and interventional procedures. This includes cutting edge options such as radiofrequency ablation for chronic neck or back pain, which often achieves over a year of consistent pain relief. Interestingly, if the pain returns, the radiofrequency procedure can easily be repeated with the expectation of a similar result.
Spinal cord stimulator implants are also offered, along with selective nerve blocks, occipital blocks, several types of epidural injections and all types of joint injections. With so many treatment options available, the pain management doctor in Seattle is able to customize options for each patient to produce the best outcomes.
All types of pain conditions are treated including back and neck pain, sciatica, RSD, neuropathy, fibromyalgia, failed back surgery, migraines, scoliosis, spinal stenosis, degenerative arthritis, compression fractures and more. Even with all conditions, the Seattle pain management clinic is able to avoid surgery over 95% of the time!
Seattle Pain Relief offers a pain clinic in Federal Way, which is convenient for both Seattle and Tacoma. Most insurance is accepted, including PPO's, Workers Compensation Claims (L&I), Personal Injury Lien's, and Medicare.
For more information and scheduling, call (855) WASH-PAIN for the top pain management Seattle and Tacoma trusts.