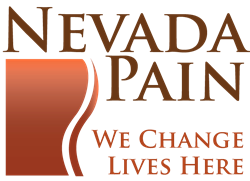 Nevada Pain offers Board Certified treatment for sciatica and back pain at 2 locations resulting in success rates over 95%!
Henderson, Nevada (PRWEB) April 28, 2014
Top pain management clinic in Henderson - Nevada Pain - is now offering over 10 effective treatments for sciatica and back pain. The treatments are provided by Board Certified pain management doctors in Henderson and consist of medical and interventional therapies. Call (702) 323-0553 for more information and scheduling.
Sciatica and back pain affect millions of Americans, and may lead to considerable disability. Nevada Pain is often able to help patients avoid surgery and obtain pain relief with the treatment options available.
This may include several types of epidural steroid injections, facet blocks, trigger point injections, and more. Medication options include oral or topical NSAIDS, opiates, muscle relaxers or neuropathic medications.
Frequently, the treatments allow patients to get out of acute pain and participate in physical therapy. Chiropractic treatment is also provided along with spinal decompression therapy. The pain management doctors and chiropractors are able to treat each patient with customized options.
Nevada Pain has a location in Henderson Nevada along with one in Las Vegas. Over 50 insurances are accepted, including Medicare, Workers Compensation, Personal Injury Liens, PPO's and some HMO's as well.
For more information and scheduling with pain management Las Vegas and Henderson NV trusts, call (702) 323-0553.