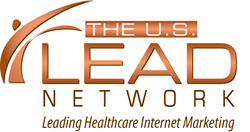 If you want your pain center to receive a significant boost of business, our model is the premier one in existence!
Phoenix, Arizona (PRWEB) July 13, 2015
US Lead Network, the top pain management internet marketing firm nationwide, is now offering web marketing for pain management clinics in twenty states. Campaigns are offered with either a fixed fee or pay-for-performance options, with new locations including Dallas, San Antonio and Fort Lauderdale. For more information and a complimentary thirty minute phone consultation, call (877) 791-6466.
With the growing competition for pain clinics nationwide, and the ever increasing percentage of Americans using the internet to find their providers, it is very cost effective to acquire patients online. For over five years, US Lead Network has been achieving first page search engine rankings for clients.
Said CEO David Greene, MD, MBA, "We're very different than other internet marketing firms which are a dime a dozen. Our pay-for-performance programs for pain centers around the country generate qualified prospective patient leads on our own network of websites, and our answering service takes the calls. There are no start-up fees currently or maintenance fees. That's how much confidence we have in our ability to perform!"
The consistent company growth revolves around continuous investment into generating websites that are attractive and have incredibly consumer friendly content.
Dr. Greene continued, "No other pain management internet marketing company creates sites with a full online library of content for treatments and conditions, along with 40 dedicated videos for each campaign. If you want your pain center to receive a significant boost of business, our model is the premier one in existence."
As a previous owner of a pain center in Phoenix AZ, Dr. Greene's center obtained 80% of the patients online. He subsequently wrote a book, The Ultimate Guide to Healthcare Internet Marketing.
"Practicing doctors simply do not have the time to deploy campaigns like we do which include physician edited content, pay per click handled by certified AdWords personnel, PRWeb press releases, YouTube video channels and high quality back link creation. Our developers, designers, writers, call center and editors take ALL the work off the plate of the practice and deliver first rate campaigns without nickel and diming. It's an unbelievable service," added Greene.
Pay-for-performance campaigns or fixed fee campaigns are available nationwide not only for pain management, but for any medical specialty. The company works with over fifty pain locations nationwide, and also many orthopedic practices, plastic surgeons, fertility clinics, podiatrists and more.
For a complimentary consultation with the top medical internet marketing firm, call US Lead Network at (877) 791-6466.