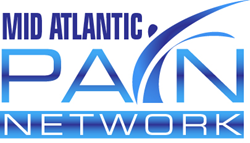 Nine new pain clinic locations in Maryland, all with Board Certified pain doctors offering both medication management and interventional procedures!
Baltimore, Maryland (PRWEB) April 29, 2015
The Mid Atlantic Pain Network is now scheduling patients at nine new locations in Maryland. The Maryland pain clinics are staffed with Board-Certified pain doctors who offer both medication management along with interventional procedures. For more information and scheduling at any of the Maryland pain clinics, call 855-444-6585.
The Mid Atlantic Pain Network works with the top pain management clinics in Maryland and Virginia. Only Board Certified physicians are included, and all of the affiliated doctors provide both medication management and interventional procedures.
With over 25 potential treatment options available at each location, patients receive customized treatment plans to maximize the chances for success. This may include cutting edge procedures such as radiofrequency ablation, spinal cord stimulator implants, occipital blocks, Botox injections, all types of joint injections and nerve blocks.
The chances for success with treatment including pain relief and avoiding potentially risky surgery exceeds 90%. This includes both simple and complicated pain conditions such as RSD, fibromyalgia, migraines, back and neck pain, arthritis, sports injuries, spinal stenosis, peripheral neuropathy and more.
The pain management doctors in Frederick, Waldorf, Dundalk, Prince Frederick, Westminster, Baltimore, Owings Mills, White Marsh and Leesburg accept the vast majority of insurance plans including PPOs, Worker's Compensation, personal injury along with some HMO plans as well.