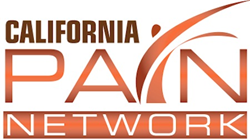 Studies have shown over 85% of patients are able to achieve 15 months of continuous back and neck pain relief on average with radiofrequency treatment!
Oceanside, California (PRWEB) August 25, 2014
The top Oceanside and Vista pain management doctor in the California Pain Network is now offering revolutionary back and neck pain treatment. The treatment, radiofrequency ablation, often allows twelve to eighteen months of consistent pain relief. Call (619) 500-1573 for more information and scheduling.
Dr. Anuj Gupta is a Board Certified, Fellowship Trained pain management doctor serving the Vista and Oceanside areas. He offers both medical management and interventional procedures to provide the best chance of pain relief for his patients. Over 90% of patients obtain excellent pain relief and avoid surgery.
With the addition of radiofrequency ablation to the practice, also known as radiofrequency lesioning, patients with back or neck pain due to arthritis are able to obtain long term relief. Studies have shown over 85% of patients are able to achieve 15 months of continuous pain relief on average. If the pain returns, the RFA procedure can easily be repeated with same outcome expected usually.
In addition to RFA procedures, Dr. Gupta provides over 25 additional treatments for back and neck pain. This includes several types of epidural injections, facet and medial branch blocks, medication management, bracing and much more.
Over 25 insurance plans are accepted at Dr. Gupta's practice. Patients should expect to receive first rate care with a highly skilled, compassionate doctor and staff.
Said California Pain Network CEO David Greene, "We're excited to have Dr. Gupta in the Network. He's constantly looking for ways to help his patients and offers cutting edge options!" The California Pain Network offers treatment with San Diego pain management doctors, Los Angeles, Orange County, Inland Empire and Oceanside as well.
For more information on the RFA procedure and to schedule with pain management Oceanside trusts, call (619) 500-1573.