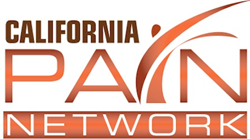 Radiofrequency ablation is a cutting edge option for back and neck pain that has been shown to help over 80% of patients with 6 to 18 months of pain relief!
Vista, California (PRWEB) August 20, 2014
The top pain management clinic in Vista and Oceanside, Advanced Pain Management, has now joined the California Pain Network and is offering revolutionary back and neck pain treatment. The outpatient treatment offers the potential for over a year of consistent pain relief and entails very little risk. Call (619) 500-1573 for more information and scheduling.
At Advanced Pain Management, treatment is provided by a Double Board Certified pain doctor. Both medical and interventional treatments are provided, with over 50 options in all. The latest treatment being offered, radiofrequency ablation, is a cutting edge option that has performed very well in clinical studies.
Several studies have evaluated radiofrequency ablation's effectiveness for back and neck arthritis. Over 80% of patients are able to achieve long term pain relief, including anywhere from six to 18 months on average. Additional studies have shown that if the pain relief wears off, the procedure may be successfully repeated with the expectation that success will be achieved again.
Along with RF neurotomy procedures, the Double Board Certified Vista and Oceanside pain management doctor also offers several types of epidural injections, spinal cord stimulator implants and more. Over 50 insurance plans are accepted as well, including most PPO's, workers compensation, Medicare and personal injury liens along with self pay.
To receive top therapeutic options for relief with pain management San Diego, Oceanside and Vista trust, call (619) 500-1573.