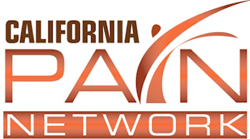 For spinal stenosis over fifteen thousand MILD procedures have been performed to date in the US, with an 83% excellent outcome rate!
Newport Beach, California (PRWEB) October 06, 2014
One of the top Orange County pain management clinics, OC Pain, is now offering a revolutionary procedure for spinal stenosis. The MILD procedure for stenosis has produced amazing results for pain relief with over 80% excellent outcomes. Call (714) 261-9131 for more information and scheduling.
Spinal stenosis affects millions of Americans, leading to leg pain and difficulty with working, recreational activities and a hard time sleeping. The pain may occur daily. While spinal stenosis is an elective condition when considering surgery, the MILD procedure allows patients to undergo an outpatient procedure that has an average incision of only five millimeters. MILD is short for minimally invasive lumbar decompression.
In addition, the complication rate of the MILD procedure is less than a tenth of one percent. The procedure does not require general anesthesia and no stitches are necessary. The objective with the procedure is to decompress the nerves that are being pinched. Over fifteen thousand MILD procedures have been performed to date in the US, and it is an FDA approved procedure.
Along with the ground breaking MILD procedure, OC Pain offers several types of epidural steroid injections, facet blocks, joint injections, spinal cord stimulator implants and radiofrequency ablation. Some of the procedures are able to offer months to years of pain relief for all types of back pain conditions, spinal stenosis included.
OC Pain is part of the California Pain Network, which connects individuals in need with pain management Orange County trusts. Individualized treatment options are offered which may include both medications or procedures. Most insurance is accepted at OC Pain including PPO's, Medicare, Personal Injury Liens and Workers Compensation.
For more information and scheduling with the top OC pain management treatment available, call (714) 261-9131.