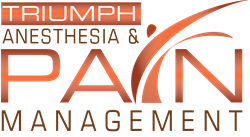 Triumph Pain Management is now offering self pay pain management in its Palm Beach Gardens pain clinic with several Board Certified doctors!
Palm Beach, Florida (PRWEB) March 04, 2014
The top pain management clinic in Palm Beach Gardens, Triumph Pain Management, is now providing Board Certified self-pay treatments. Several Board Certified doctors offer pain medication management at the Palm Beach County pain clinic. Call for more information and scheduling to (561) 232-2682.
With over one third of America suffering from chronic pain conditions, it is crucial for those suffering to have readily available treatment options. The Board Certified pain management doctors in Palm Beach at Triumph offer over 10 effective therapeutic options.
In order to initiate the best treatment plan, the pain doctors will perform a thorough physical examination along with a comprehensive review of medical records, imaging studies and the patient's pharmacy print out. Treatment is limited to those with a valid Florida ID or driver's license.
At Triumph Pain Management, patients are seen from a broad area in Palm Beach County along with Fort Pierce, Port St. Lucie, Loxahatchee, Okeechobee and Stewart areas. The pain management clinic in Palm Beach Gardens is located right across from the Palm Beach Gardens Hospital.
Conditions that are treated at Triumph Pain include sciatica, failed back surgery, scoliosis, degenerative arthritis, knee pain, fibromyalgia and more. Success rates are typically very high with the Board Certified pain doctors.
When the self-pay pain management treatment is administered, patients are also given a diagnosis bill for use with their own insurance plans. For more information and scheduling with pain management Palm Beach Gardens trusts, call (561) 232-2682.