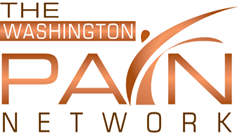 Dr. Ryskin offers over 25 effective pain treatments in Tacoma and surrounding areas!
Tacoma, WA (PRWEB) April 28, 2015
The top pain management doctor in Tacoma, WA, Alexey Ryskin MD, is now offering knee pain treatment with radiofrequency ablation. The new option offers long term, nonoperative relief without a lengthy course of rehab. Call (855) WASH-PAIN for more information and scheduling.
Dr. Ryskin has over twenty years experience and maintains Double Board Certification in anesthesia and pain management. He offers comprehensive options for pain relief including medication management and interventional procedures, with a continual desire to implement innovative and effective treatments.
Radiofrequency ablation has been a revolutionary option for back and neck pain, and now is being used for relieving knee pain. The treatment works extremely well even the second time around if needed. The problem with existing conventional treatments such as cortisone is the duration of pain relief is limited. Ablation treatment is outpatient, exceptionally low risk, and allows patients to become much more active.
Additional treatment options with Dr. Ryskin include all types of nerve blocks, joint injections, occipital and Botox injections along with spinal cord stimulator implants. Along with the pain medications, the procedures are customized to each patient's needs.
Most insurance is accepted at the practice, including PPO's, Medicare, some HMO's, Workers Compensation, Personal Injury Liens and more. Call (855) WASH-PAIN or visit http://painmanagement-seattle.com for more information and scheduling with the top pain management doctor in Tacoma.