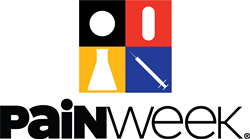 As cannabis has taken center stage in world politics and economics, it's time to take a serious look at its utility in medicine, specifically in pain management... it is also important to have a serious discussion on safety and forgo the hype and rhetoric
MONTCLAIR, N.J. (PRWEB) July 01, 2019
Medical marijuana is legal in 33 states. Recreational marijuana, with the recent addition of Illinois, is legal is 12 states. Whether PRO or CON, clinicians need to know the facts. During the Cannabis and Medical Marijuana full-day track at PAINWeek 2019, the latest advances and discoveries--and heated opinions--about all aspects of marijuana will inform learners.
"As cannabis has taken center stage in world politics and economics, it's time to take a serious look at its utility in medicine, specifically in pain management," commented Theresa Mallick-Searle, MS, NP-BC, ANP-BC. She will be presenting The World According to Cannabinoids: Clinical and Research Updates, along with Ethan B. Russo, MD. "It is also important," Mallick continued, "to have a serious discussion on safety and forgo the hype and rhetoric. I am excited and honored to be presenting with Dr. Russo on this fascinating and evolving subject." Dr. Russo stated that, "Cannabis-based medicines and cannabidiol are currently hot topics in pain management. I welcome the opportunity to explore and share our knowledge of the endocannabinoid system, how deficiencies in it may contribute to the pathophysiology of numerous common chronic pain syndromes, and what pharmacological interventions may result from current research."
"Is cannabis a friend or foe? Hope or hype? Panacea or a gateway drug?" asks Nuria Thusius, MD. "If it's legal on a state level and illegal on a federal level, is there a sane solution for patients and providers?" Dr. Thusius will present Medical Marijuana: Psychiatric and Medical Conditions With Specific Attention to Chronic Pain. "I look forward to updating learners on rapidly evolving endocannabinoid science as well as its promise for pharmaceutical development, and explain how—even if cannabis is rescheduled—the FDA paradigm for approving medications hinders its endorsement."
Other presentations during the Cannabinoid and Medical Marijuana track include Reefer Madness Revisited: Taking the Insanity Out of Medical Cannabinoids, presented by Michael E. Schatman, PhD, CPE, DASPE; Lost in the Weeds: The Past, Present, and Future of Hemp in Pain Management, presented by Stephen J. Ziegler, PhD, JD; The Global Legalization of Marijuana: A Reasonable Solution to Treat Pain…or a Pipe Dream, also presented by Dr. Ziegler; Cannabis and Opioids Together: Syn or Synergistic?, presented by Christopher M. Herndon, PharmD, BCPS, CPE, and Bradlee Rea, PharmD.
PAINWeek, the largest US pain conference for frontline practitioners, convenes its 13th annual meeting on September 3-7 at The Cosmopolitan of Las Vegas. The 5-day conference presents a diverse curriculum of 120+ hours across multiple course concentrations: acute, behavioral, and interventional pain management; chronic pain syndromes; medical/legal issues; neurology; palliative care; and pharmacotherapy, along with master classes, satellite events, and over 30 Special Interest Sessions. Full-day programs will be presented by the American Headache Society, the International Pelvic Pain Society, and the International Myopain Society. The expansive curriculum is geared toward physicians, physician assistants, nurse practitioners, nurses, pharmacists, hospitalists, psychologists, and other healthcare professionals involved in pain management.
For presentation dates and times, or to register for the conference, click here or visit https://www.painweek.org/painweek.html.
About Global Education Group:
Global Education Group focuses on producing partnership-based CME for healthcare practitioners. The Global team works with a select group of medical education companies, associations, academic institutions and healthcare facilities to develop and accredit live healthcare conferences and workshops as well as online activities. With each partnership or joint providership, Global brings accreditation expertise, project management excellence and grant funding intelligence. Based in Littleton, Colo., Global has accreditation with commendation from the ACCME. Global also holds accreditations to offer continuing education for nurses, nurse practitioners, pharmacists, dietitians, dentists and psychologists. Global is a division of Ultimate Medical Academy.