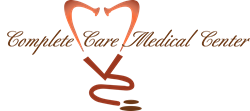 With over 10 treatment options available for patients with failed back surgery syndrome, Complete Care has an excellent track record of success!
Fort Lauderdale, Florida (PRWEB) January 27, 2014
The top self pay pain management clinic in Fort Lauderdale, Complete Care Medical, is now offering over ten treatment options for those with failed back surgery syndrome. The chronic pain situation may be extremely frustrating for patients, and Complete Care offers high success rates with multiple Board Certified doctors. Call (954) 271-2327 for more information and scheduling.
Published studies show that up to 40% of all back surgeries end up with unsatisfactory outcomes. Patients who end up with failed back surgery syndrome are often unable to work, play with the kids or participate in recreational activities.
Complete Care has multiple Board Certified Fort Lauderdale pain management doctors who offer several treatment options. These may include oral or topical NSAIDS, muscle relaxers, numbing medicine, opiates, non-narcotic medications, neuropathic medicines and more. All in all, the treatment options are impressive.
Each patient is evaluated comprehensively with a physical exam and review of imaging studies, medical records and medication history. Individualized treatment regimens are then put into action. Regular follow up visits are necessary to gauge effectiveness of treatments. This is extremely effective for optimizing outcomes.
Complete Care Medical Center offers treatment to Florida residents over the age of 25. Individuals need to have an MRI within two years and forward previous medical records for review. Patients are seen throughout the week by the Board Certified doctors. Call (954) 271-2327 for scheduling with pain management Fort Lauderdale trusts.