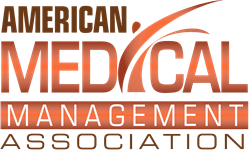 American Medical Management's Board Certified doctors offer pain medication management that is customized and enjoys very high success rates.
Pompano Beach, FL (PRWEB) May 05, 2014
One of the top self pay pain management clinics in South Florida, American Medical Management, is now accepting new patients from Broward, Palm Beach and Dade counties. The Board Certified doctors at the Pompano Beach pain clinic provide medication management on a customized basis with very high success rates. For more information and scheduling call (954) 399-6945.
American Medical Management treats patients from Monday through Thursday on a self pay basis. The Board Certified physician at the practice, Dr. David Paul, provides individualized medication management along with outpatient opiate detox as well.
Additional treatments at American Medical Management include laser therapy and acupuncture as well. The combination of treatments is able to increase success rates for patients by relieving pain and helping avoid the need for surgery.
All types of pain conditions are treated at the Fort Lauderdale pain clinic, including failed back surgery, sciatica, degenerative disc disease, chronic back or neck pain, fibromyalgia, neuropathy, migraines and more.
In addition to scheduling appointments Monday through Thursday, American Medical Management also accepts walk-in visits during the mornings from Monday to Thursday as well. Patients are accepted from the tri-county area, need to have a valid Florida ID and an MRI from within the past 2 years.
Call (954) 399-6945 for more information and scheduling.